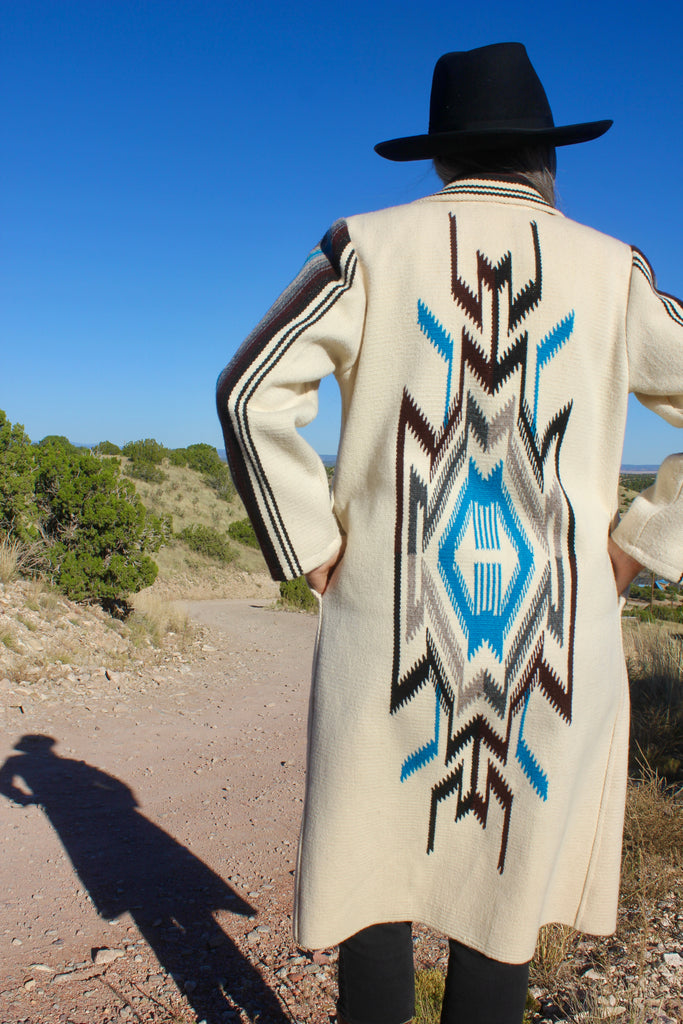 Long Exquisite Chimayo Ortega Handwoven Chimayo Coat EXCELLENT Condition
Absolutely Stunning!
Mid-Century Ortega / Chimayo Hand Woven Wool Coat
EXCELLENT Condition 
One Of A kind Hand Woven Design 
An Absolute Iconic Piece!
Satin Lined 
Size Small But please see measurements 
Length ~ 44 inches 
Chest  ~ Underarm to Underarm 23 inches across with button closed 
More Measurements and Pics to come!