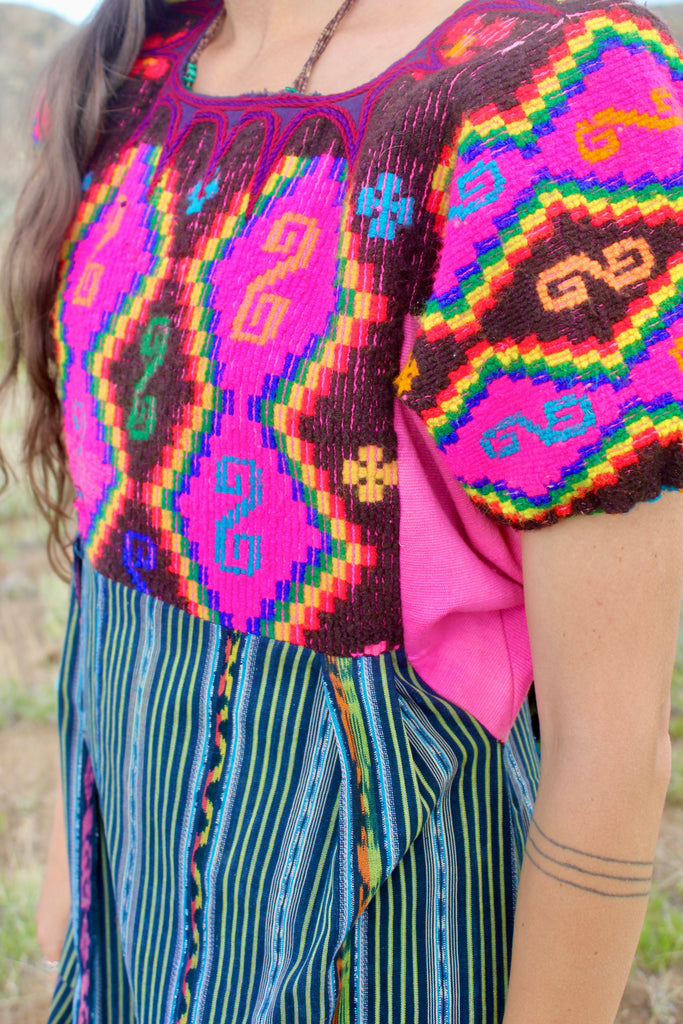 1970s Technicolor Guatemalan Huipil Maxi Dress
Outstanding One- of - Kind Guatemalan Dress!
Vibrant Technicolor Handwoven Patterns 
Indigo Dyed Hand Woven (denim like) Cotton
Huipil Hand Woven Bust. 
Ties on Sleeves 
A very SPECIAL unique piece of folk Art... 
Circa ~ 1970s
Buat ~ 18 inches across or 36 total approx 
Length ~ 56 inches 
There is some wear on this piece but. plenty of life left!