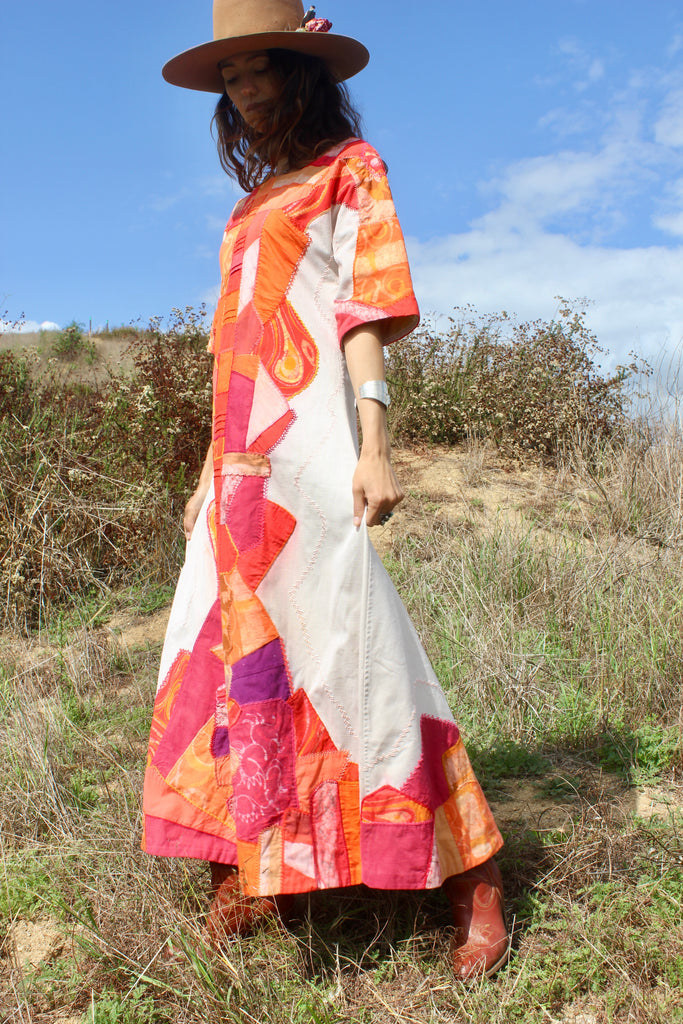 1970s Handmade One of A kind Patchwork Maxi Dress Lined!
Perfect for the change of Season and Cooler Weather!
Very well made, Handmade and One of A kind!
Heavier Weight Cotton
Longer Maxi Length
Circa ~ 1970s 
Bust ~ 18 inches across at underarms 
Length ~ 53 inches 
Excellent Vintage Condition!