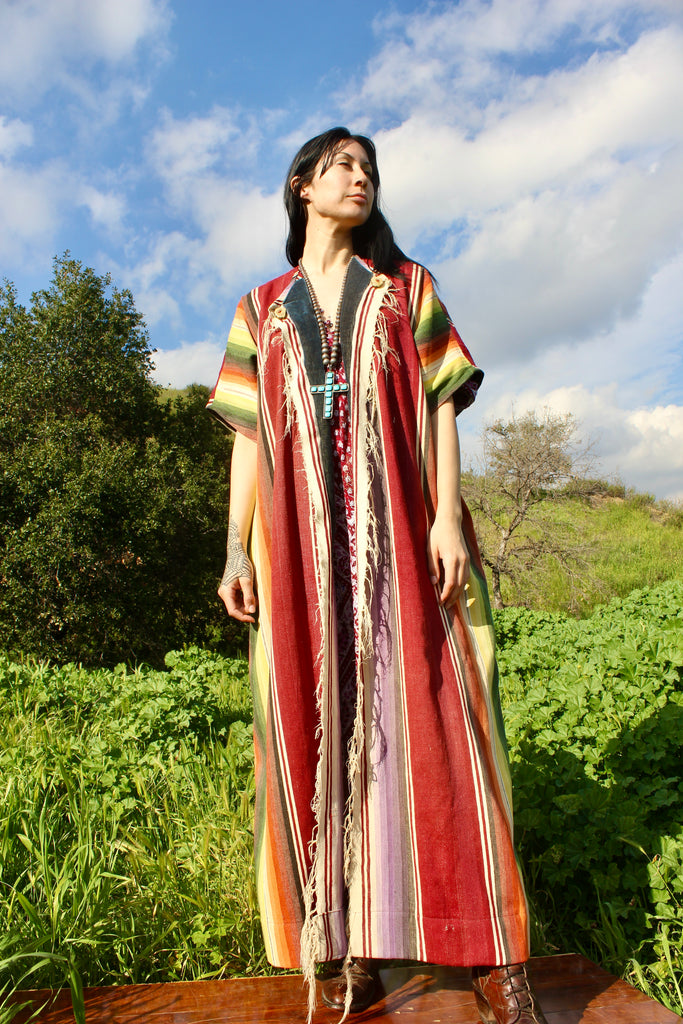 Honeywood Orignal Vintage Mexican Saltillo Handwoven Duster
Born from our Love of Antique Textiles and our collection of Antique Mexican Saltillo Blankets the One of A Kind Honeywood Saltillo Duster is the perfect Spring Coat. 
Perfect for Cool Desert Nights or Walks Along the Beach
Created from an Antique Handwoven Mexican Saltillo Blanket
Unique and One Of A Kind 
One Size Fits Most but this piece has generous cut and longer length
Cut Antler Buttons and Antique Silk Velvet Lapels
Wool/Silk Blend
Measurements Coming Sunday!
This is an Antique Textile that has been loved and is 50+ years old, there are imperfections, worn areas and distress but we believe adds to its charm and personality! We have reinforced any areas we felt were concerning...