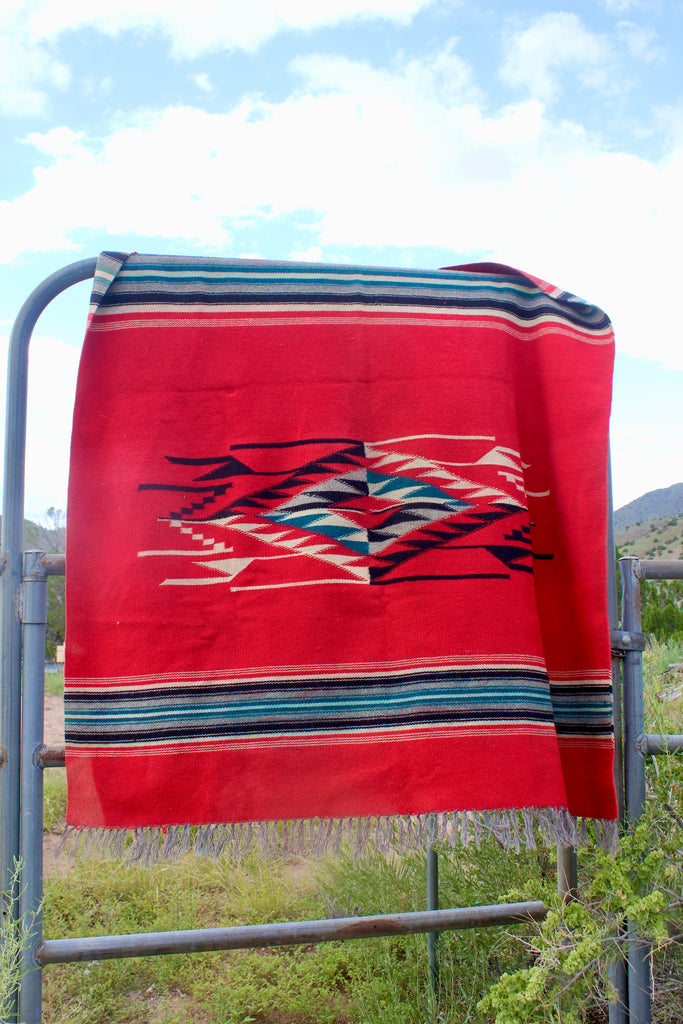 Chimayo ca 1950s Handwoven Wool Blanket
Handwoven In Chimayo, New Mexico
Circa ~ 1950s 
Classic and Highly Collectable
Fine Wool 
Fantastic Hanging on a Wall or Draped over a Sofa.
58 x48

This piece is in great condition considering its age however it does have some sun fading (more present on one side than the other) can be seen in photos. Price is reflective of flaws. 
Please feel free to ask any questions. 
The Spanish settlers who came to Northern New Mexico in the Seventeenth Century brought a distinct weaving tradition with them. For hundreds of years they used the wool of the Churro sheep and wooden floor looms to create blankets to keep them warm during the cold New Mexico winters. The designs on these blankets were creative masterpieces of design and color. This tradition continues up until today. Within the small Northern New Mexico village of Chimayo, families continue to weave beautiful textiles.