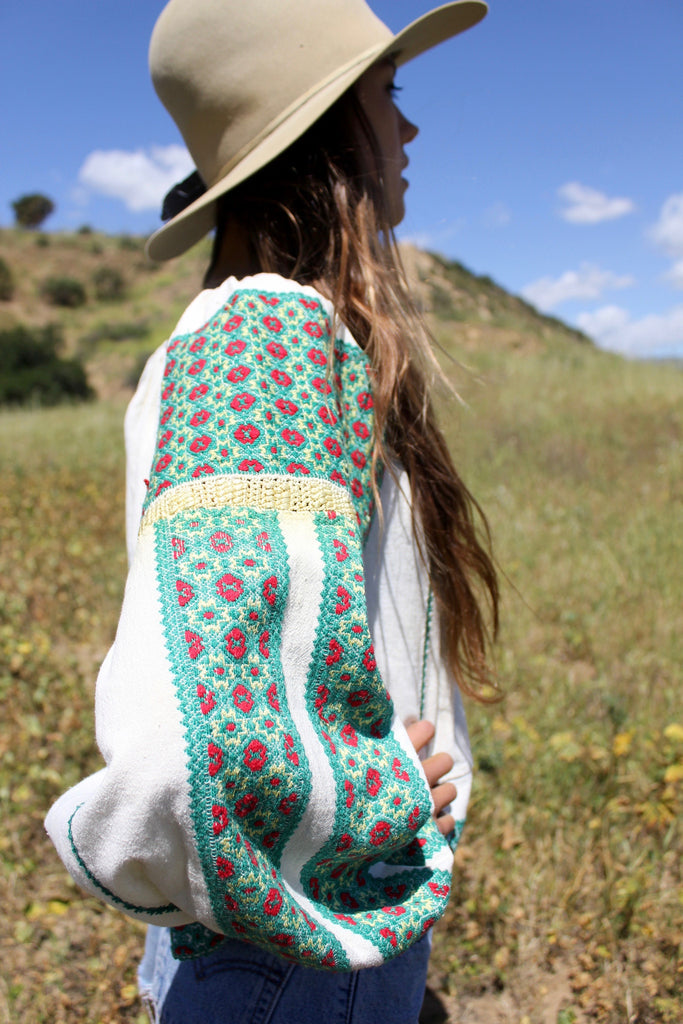 1920s Eastern European Hand Embroidered Folk Blouse
Wowza!
1920s Hand Embroidered Beauty
Huge amount of Work on this Blouse
Crochet insets
100% Cotton (might be Hemp)
No Stains or tears, very nice condition for it's age. Please note there is a small amount of color bleeding from the crochet onto the cotton. 
One Size fits most....
Bust is 25 inches across underarm to underarm or 50 total
Length  ~ is 18 inches long
Lovely Example of Eastern European Folk Art!