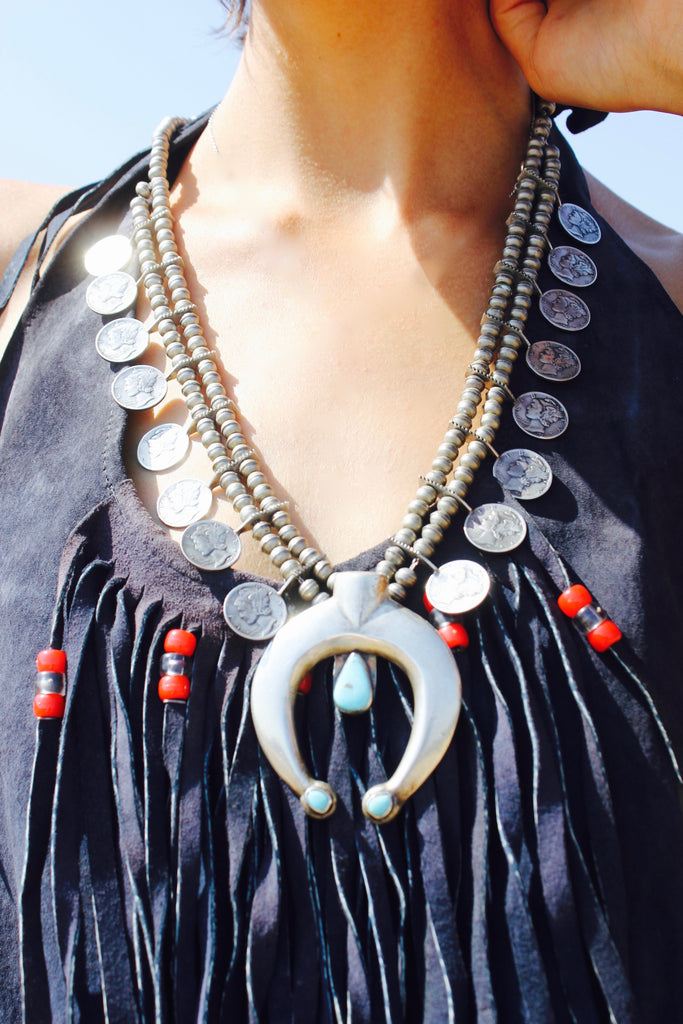 1941 Mercury Dime Sterling Silver Squash Blossom
LOVE! LOVe... Love...
VERY SUBSTANTIAL PIECE!
Old Pawn 
1941 Silver Mercury Dimes
Large Naja with Turquoise 
A True Collectors Piece. 
Sterling Silver 
Weight ~ Coming Soon 
Length ~ 15 inches top to bottom 
Naja Size ~ 3 inches long  2.5 Inches wide
Lovely!