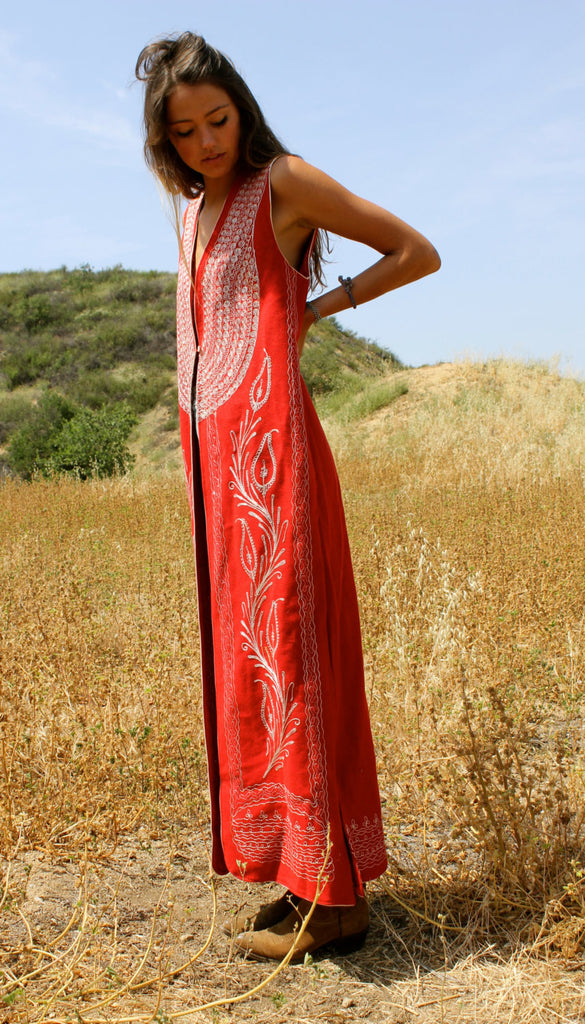 1960s Iranian Hand Embroidered Duster
This is a STUNNING Piece...
Iranian 1960s
DETAILED Chain Stitch Embroidery
Very Cool Ethnic Piece!
Single Button at Bust
Circa ~ 1960s
Stunning
Fine Wool
Excellent Vintage Condition please note there is a fade mark on the lower back of the piece. Can provide a photo if necessary.
Size ~ Small/Medium 
Bust ~ 20 inches across with front closed or 40 total (so give 3-4 inches for best fit)
Length ~ 53 inches