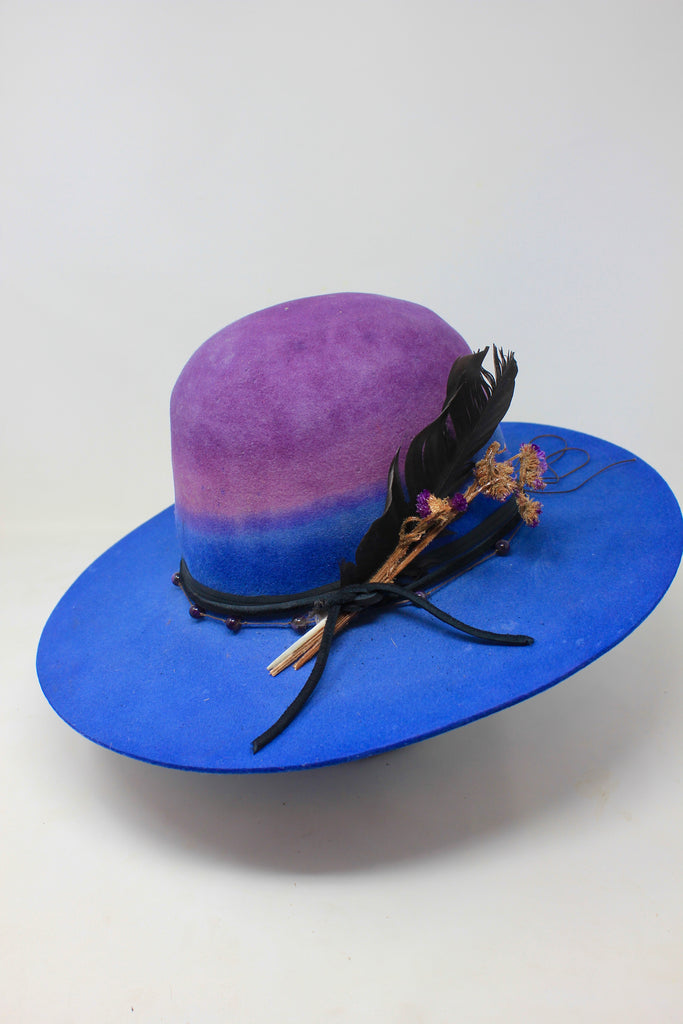 A Limited Edition Honeywood Exclusive Lone Hawk Hats Hand Dyed Ombre Hats
A Honeywood Exclusive!
A Limited Number of One-of-A-Kind Hand Dyed Ombre Lone Hawk Hats!
"The Twilight Hawk"
One-of-A-Kind  and Handmade ~ Signed Lone Hawk Open Crown
Hand Dyed Dreamy Purple and Indigo Blue Ombre
5.5 Inch Open Crown 
3.5 Inch Flat Brim 

Size ~ 7 - 7 1/8
Found Feather 
Dried Flowers
As with all Lone Hawk Hats this is completely created by hand, with the finest of vintage beaver shells available on the planet from the 1800's to the mid 1970's~
Feel free to inquire about a custom version if this is not your size.