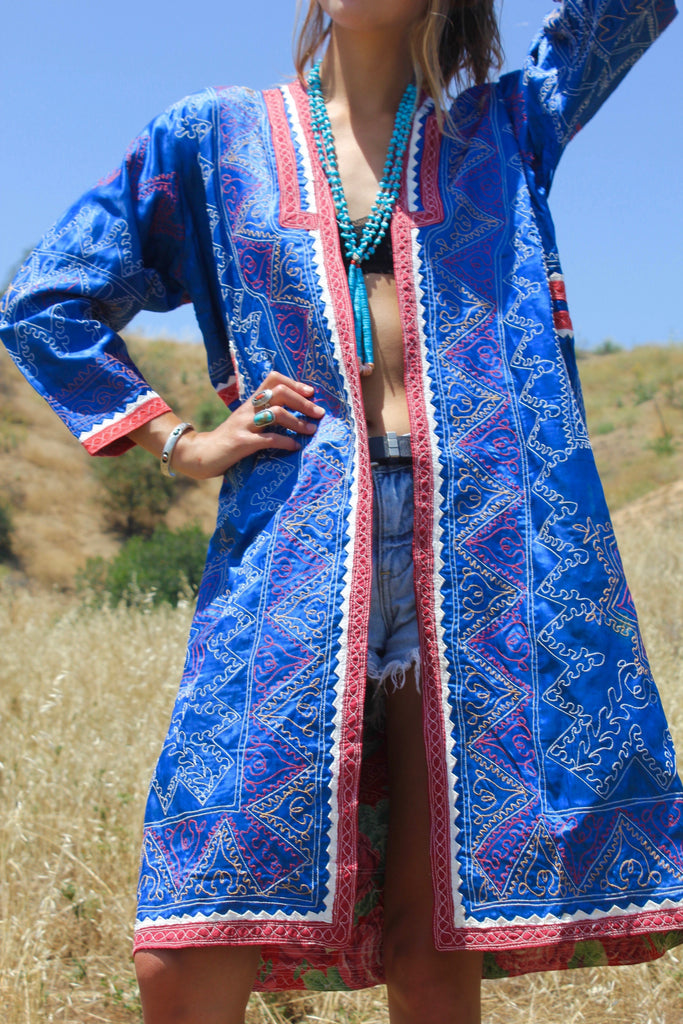 Antique Bohemian Turkmen Tribal Coat Exceptional Quality
STUNNING!
Found in New Mexico
Folk Art Stunner...!
This is an antique Turkmenistan Hand Embroidered Robe also known as a "Chyrpy"
Densely Embroidered with Hand Chain Stitchery in Tribal Designs
Silk Satin Fabric with Lovely Floral Homespun Cotton Lining
Very Rare and Highly Wearable
Open Front 
In Excellent Condition
Gorgeous Tribal Folk Art!
One Size Fits Most ~