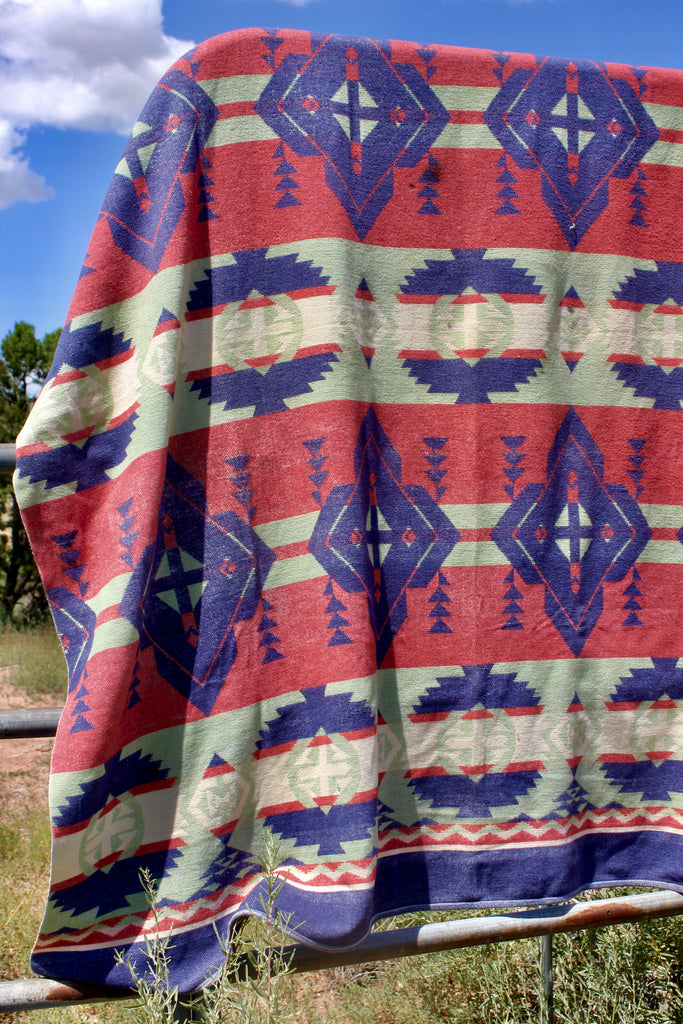 1930s Indian Trade Blanket Southwestern Beacon Blanket
Delicious Example of a Vintage Indian Camp Blanket
From a Private Collection of Highly Collectible Antique Beacon Blankets 
This specific Blanket is one of my Favorites from the collection!
GORGEOUS Southwestern Patten with Muted Indigo and Red Hues 

Outstanding Indian Pattern 
Soft, Thick and AMAZING....
Circa ~ 1930s/40s 

This piece is in great condition considering its age. Worn enough to have a patina but lot's of life left!
There are a few spots can be seen in the last photo but nothing that takes away its beauty.
Absolutely Beautiful. 

Length ~ 78 inches 
Width ~ 71 inches