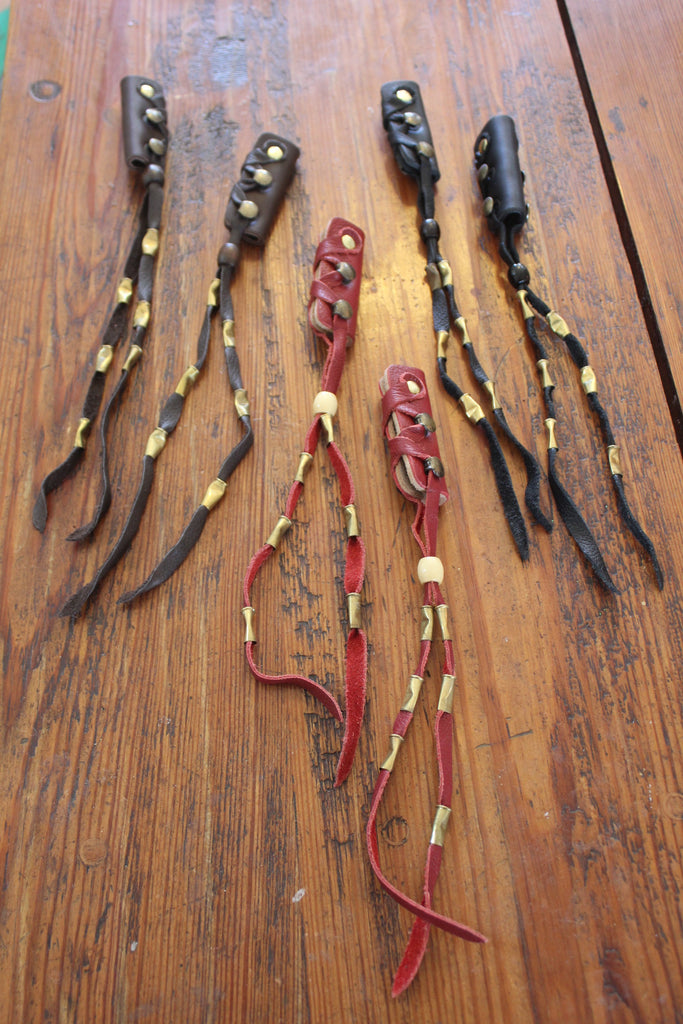 "Biker Braid Wraps" Hand Made by Calamity Pass Exclusively For Honeywood
A Honeywood Exclusive...
Handmade in the Medicine Bow Mountains of Colorado for Honeywood.
We live in these Braid Wraps!!!
Adorned with .22 recycled bullet shell jingles from the Never Summer Mountain Shooting Range
Choose from Black, Brown or Red.