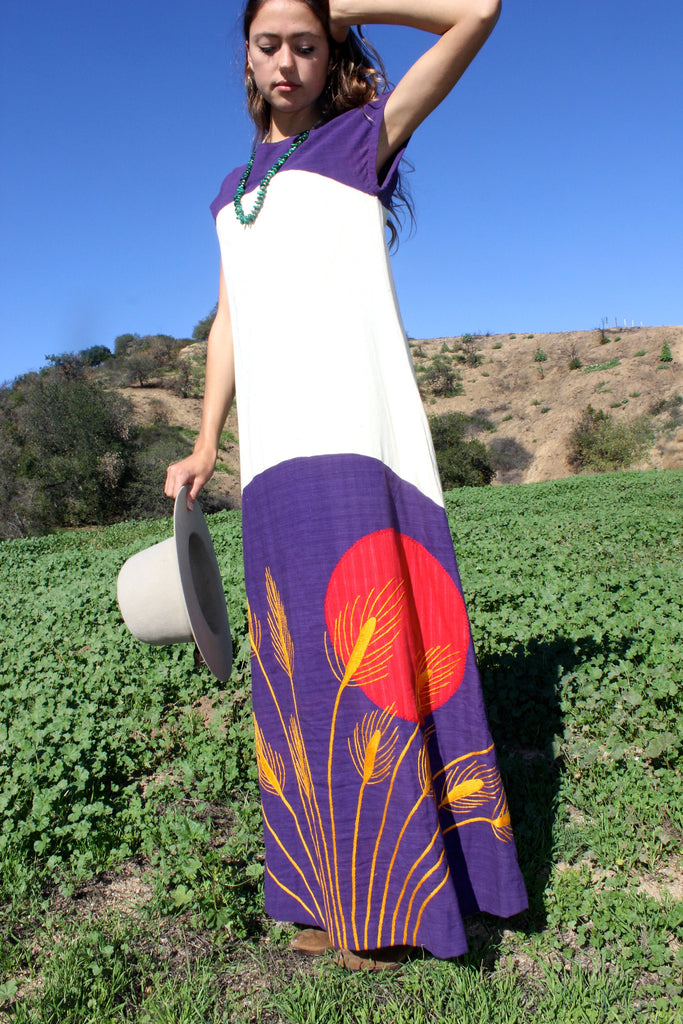 "Blood Moon" 1970s Mama Carlota Handmade Maxi Dress
OUT of This WORLD! 
Circa 1970s
Wowza Cosmic Folk Maxi Dress 
Handmade and One-of-A-Kind
Cult Mexican Designer Mama Carlota 
Hand Embroidered 
100% Cotton
Size 10
Bust ~ 19 inches or 38 total Approx
Length ~ 58 inches 
Hips ~ 26 inches or 52 Apporx 
Excellent Vintage Condition. Please note there is a slight amount of discoloration on the lower back of the dress. It is minimal and the cotton is natural so I advise letting it be. :) Very hard to see. 
Lone Hawk Hat also Avail