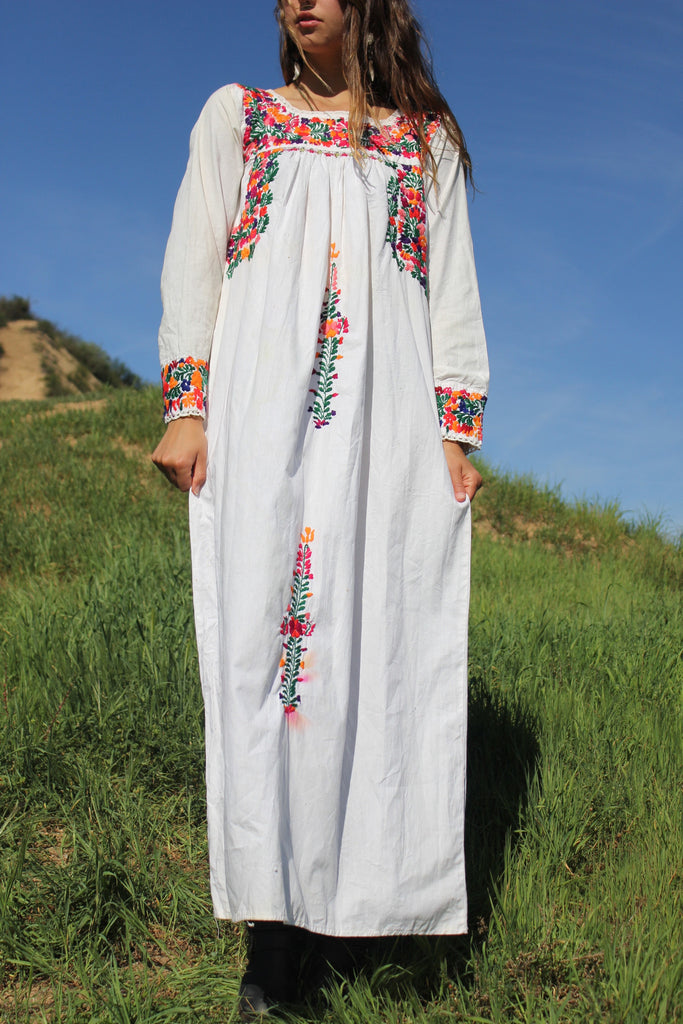 Bohemian Mexican Wedding Dress Oaxacan Maxi
"Sunshine Daydream..."
Such A Romantic Vintage Dress!
Vintage Oaxacan Long Sleeve Maxi ~ Dress
Very Detailed Hand Embroidered Pansies on bust and cuffs
100% Cotton
Circa ~ 1960s/1970s
I can never get enough of these dresses and they are getting harder and harder to find.
Such a Pretty Vintage Bohemian Piece! 
Very nice vintage condition. 
Size ~ Best Fits an XS/S