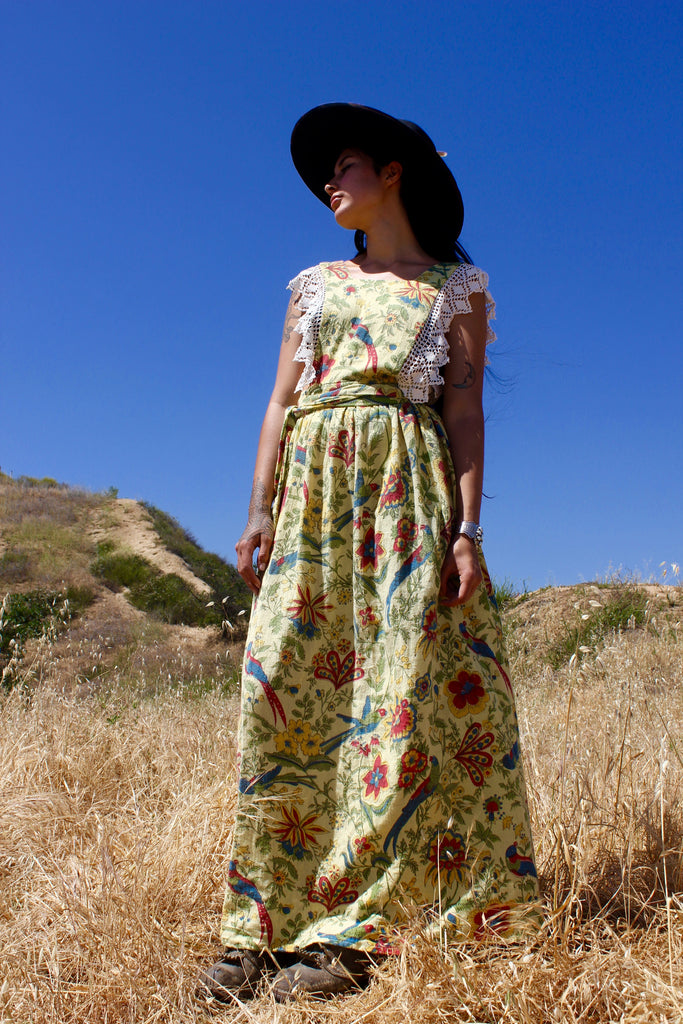 "Brownsville Girl" A Honeywood Original Pinafore Dress Indian Cotton
A Honeywood Original One of a Kind Piece 
LOVE! this Pinafore / Smock Dress !!!
Handmade of Vintage 1970s Indian 100% Cotton and Antique Crochet
Semi-Wrap Skirt with Tie 
Open Sides work great with a Bralette
One-Of-Kind
Fairly Adjustable but best fits a Small/Medium to a smaller Large 
Length top top of strap ~ 60 inches approx
Waist ~ 26 to 32 inches approx 
"Brownsville Girl... Show me all around the world" B. Dylan
This is a One-of-A-Kind handmade piece made of vintage textiles, there will be variations and character to the piece.