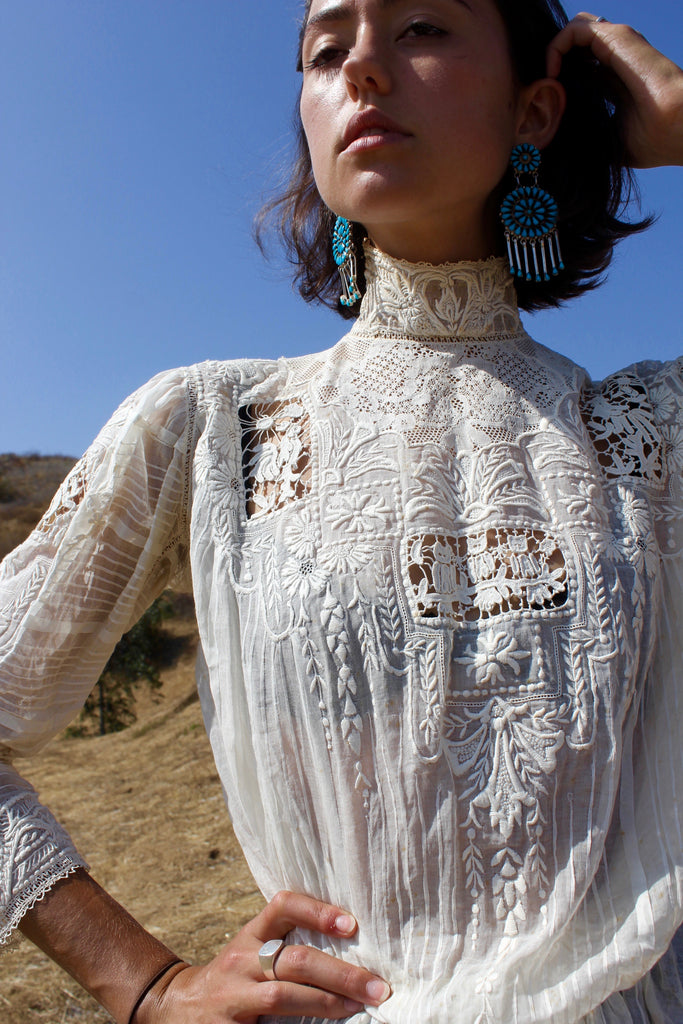 Exceedingly rare c.1910 Art Nouveau Austrian Secessionist Owl Motif Blouse
NO WORDS!!!! Looks at the Owls!
A Unique Opportunity to own a piece of history...
Stunning Edwardian Lace Blouse
Intricately embroidered Austrian secessionist art nouveau bodice
Lace and heavy embroidery throughout
Circa ~ 1910
Country of Origin ~ Austria
An exceedingly rare period piece.
Incredible condition for its age.
Bust ~ 32" bust
Waist ~ 24 inches 
The Vienna Secession was an art movement formed in 1897 by a group of Austrian artists who had resigned from the Association of Austrian Artists, housed in the Vienna Künstlerhaus. This movement included painters, sculptors, and architects. The first president of the Secession was Gustav Klimt, and Rudolf von Alt was made honorary president. Its official magazine was called Ver Sacrum.