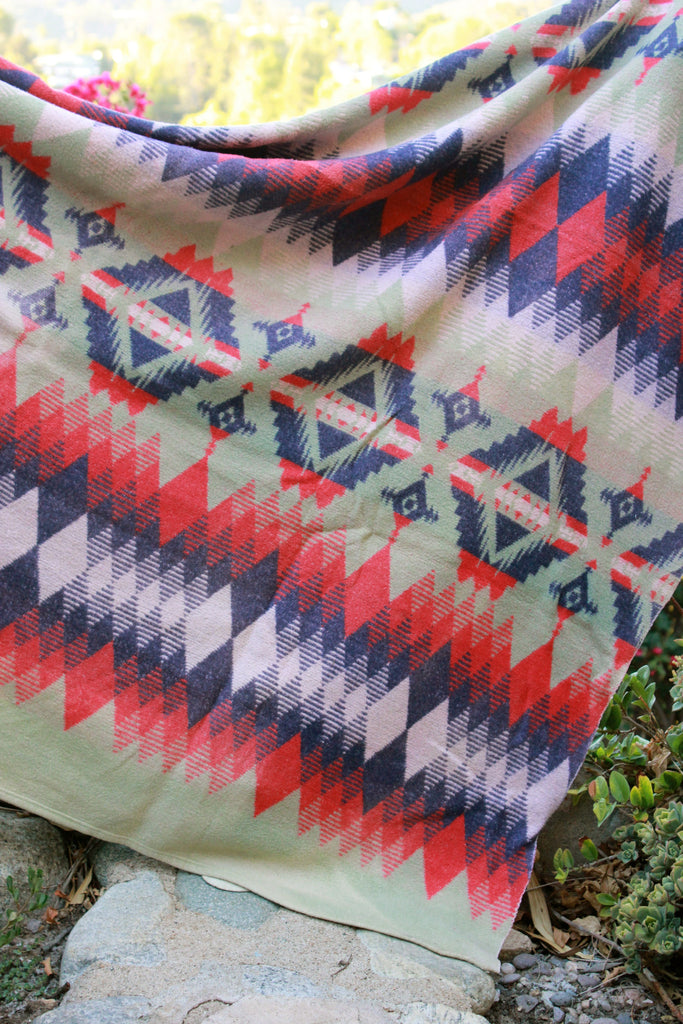 Beacon 1940s Native Pattern Indian Camp Blanket
Fantastic Indian Camp Blanket
Beacon? Pendelton? Not sure....
GORGEOUS Ombre Colors
Outstanding Indian Pattern 
Soft and AMAZING
Quality is great considering it's age but please note there is wear, there is a faded area that can be seen in the 3rd photo and worn edges. NOTHING that takes away from the use or beauty of this Stunner!
Length ~ 68 inches 
Width ~ 65 inches