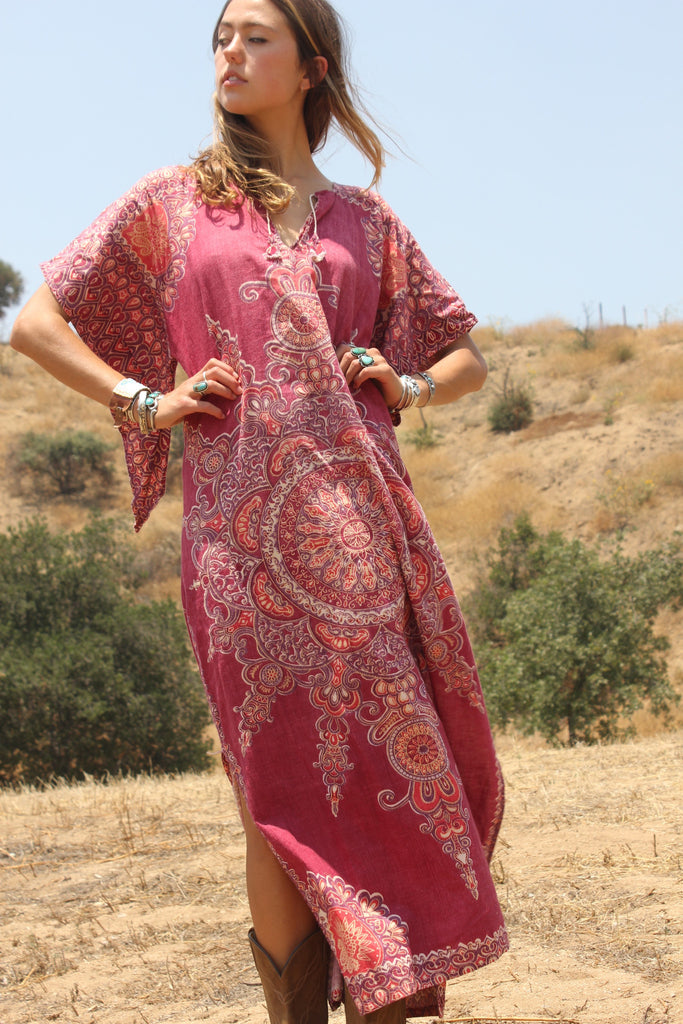 "Cosmic Mandala" 1970s Pakistan Maxi Dress
Cosmic and Versatile!
Circa  ~ 1970s 
Made in Pakistan 
Yummy 100% Cotton
Side Slits 
Perfect at the Farmers Market or by the pool.
One Size Fits Most!
Bust ~ 21 inches across at underarms 
Length ~ 53 inches
Hips ~ 23 inches across or 46 total 
Very Nice Vintage Condition. Please note this piece has a slightly muted look to it, which I love.