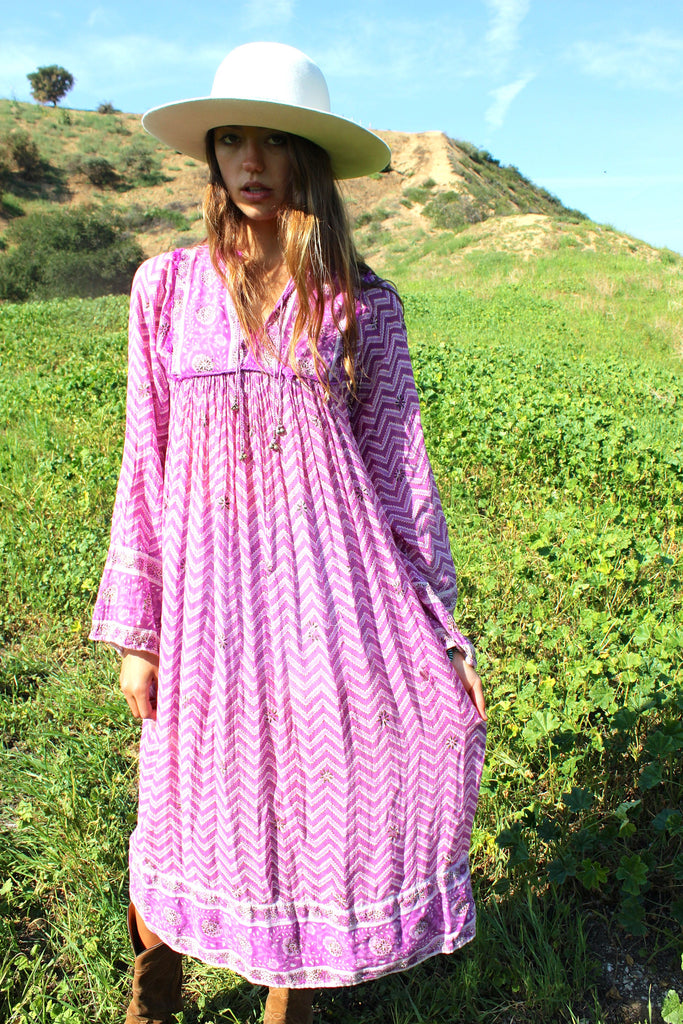 Dreamy 1970s Gauzy Indian Dress
SO here we go...
I'm letting a few of my Gauzy Indian Dresses go.
I can't keep them all. I love them dearly. I love them too much.
So here is a Beauty for you.
Fine Gauzy Cotton
Dreamy Purple/Pink Colors
Circa ~ 1970s
One Size Fits most 
Bust ~ 18 across or 36 inches total with some give
Length ~ 46 inches 
Hips ~ Free 
Please note this Pretty Piece does have some wear, the piping around the bust is fraying areas (can be seen in photos) and there are a few repairs, nearly invisible but want to note.