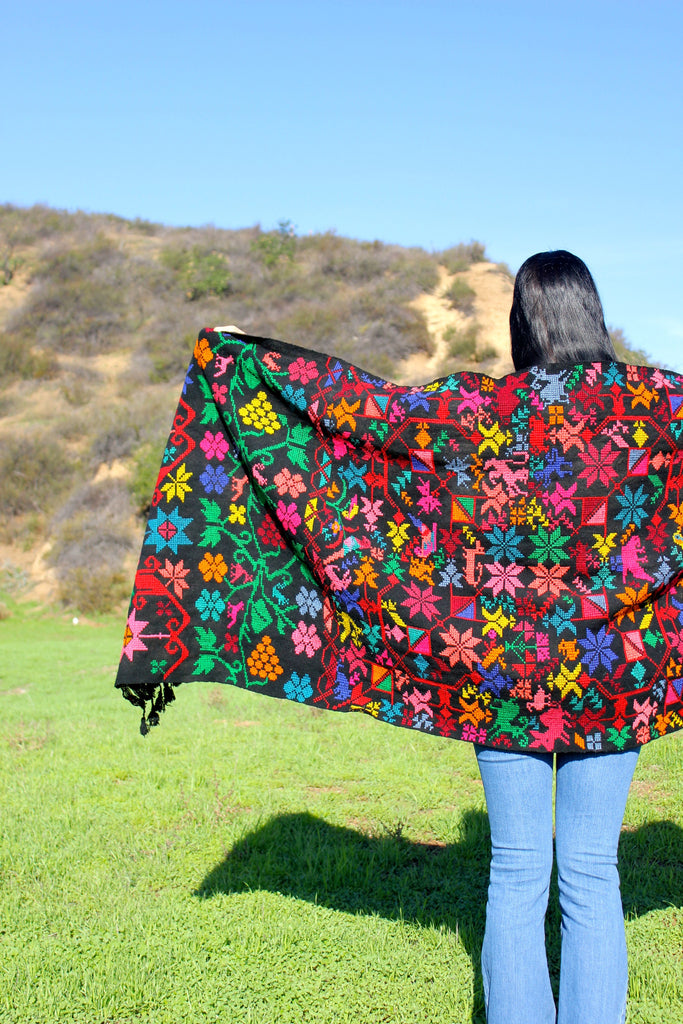 Flora and Fauna Hand Embroidered Mexican Textile
I LOVE this Piece!!!
Awesome piece of Folk Art! Look at the detail!
Gorgeous Detailed Needlework on this vintage Mexican Textile
Wearable Folk Art at it's finest!
Amazingly Detailed Hand Embroidered Designs with Flora and Fauna
Feels like Wool
Very Detailed Hand Tied Fringe
Handmade
Would also make a BEAUTIFUL wall hanging or Table Runner.
STUNNING!
33 Inches Wide
88 Inches Long Not including Fringe