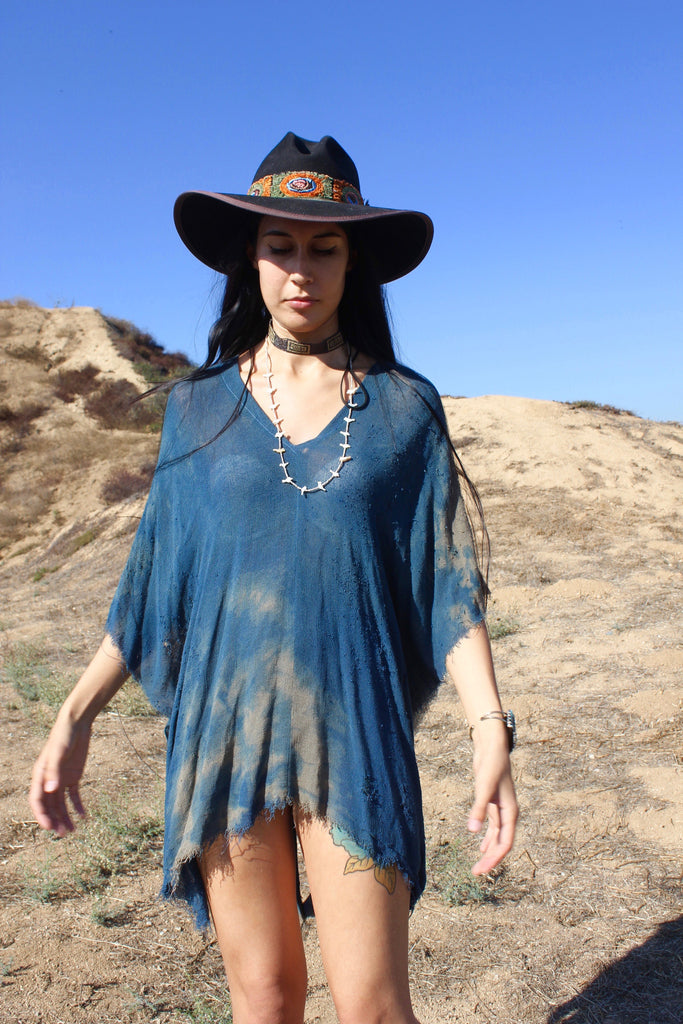 "High Weeds" totally blown indigo dyed poncho tunic
So excited to have a round of Totally Blown Pieces in the Shop!
Handmade... HandDyed 
Open Sides
Made with Love and Healing Powers in Joshua Tree
This is a Gauzy Cotton Open Sided Poncho
Hand Dyed Indigo
Amazing on it's own or layered. 
Dreamy 
Width  ~ 41 inches across 
Length ~ 36 inches at longest point
Hat available at www.lonehawkhats.com
TOTALLY BLOWN is a conceptual clothing company that distresses products with shotguns! TOTALLY BLOWN sources all of their textiles in the USA. They also distress, dye, bleach, sew, and alter everything by hand and hire friends in their local community of Joshua Tree to help us along the way.