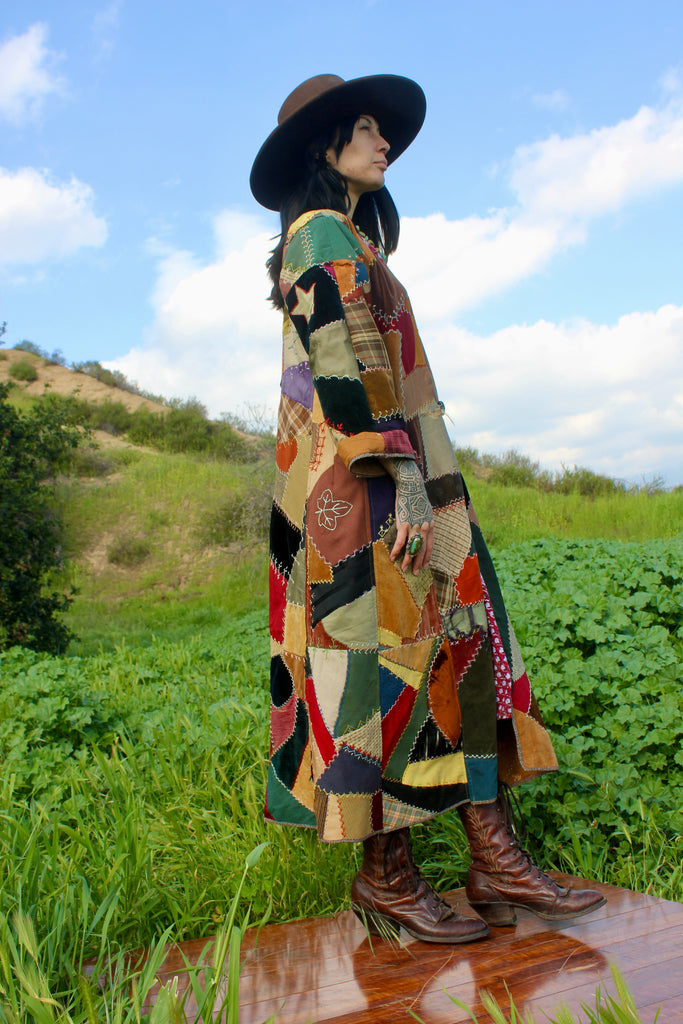 A Honeywood Original Early Century Silk Crazy Quilt Coat Duster
A One-of-A-Kind Treasure.... A Honeywood Creation made from an Antique Silk and Cotton Hand Stitched Crazy Quilt. 
The Duster of your Dreams...
Lightweight and Exquisite.
Early Century Antique Silk and Velvet Crazy Quilt 
Every Hand Stitch a Work of Art!
Lightweight /Great for Spring
Single Button 
Bust ~ 22 inches across at underarms or 44 total 
Length ~ 51 inches 
Shoulders ~ 19 inches across 
While this piece has a lot of life and was just made in New Mexico, the textile it self is fragile to a degree... there is fraying, and a few areas of shattered silk as expected with a piece of this age. We believe it adds to its beauty.