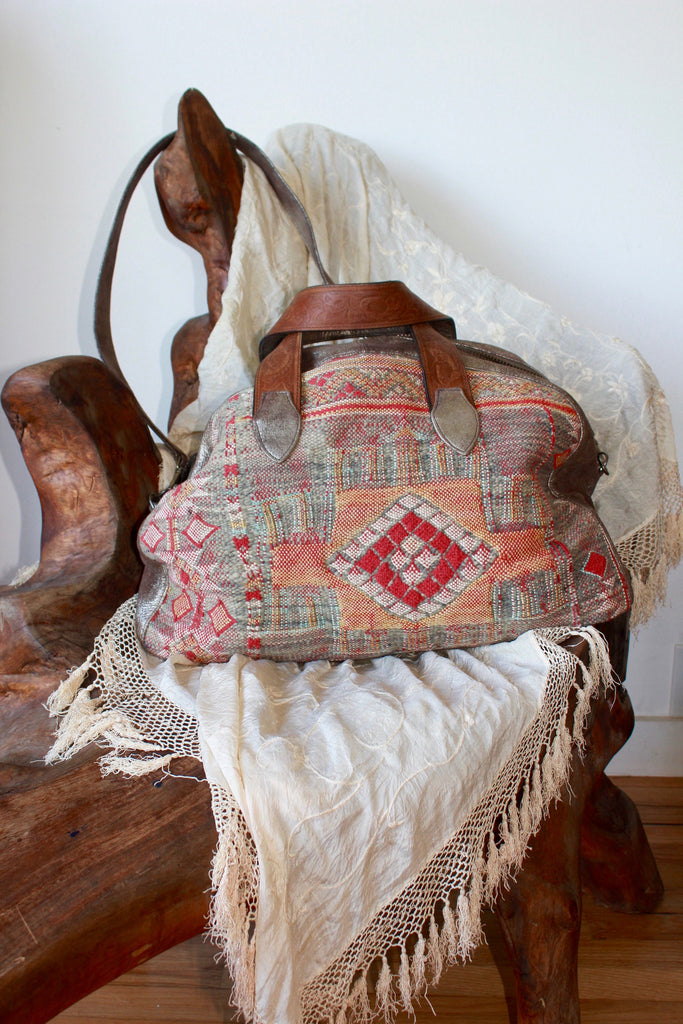 Honeywood Original "gypsy overnighter" one of a kind carpet bag
A Honeywood Original Bag.
Now with a removable cross body strap!
One of a kind and Super Versatile 
This Bag in the new Gold Flake Distressed metallic Hyde 
Vintage Hand Stamped  Belt Handles
The perfect Travel Companion
Inner Pocket
Festival/Carry On/Everyday Bag!
Made in Los Angeles