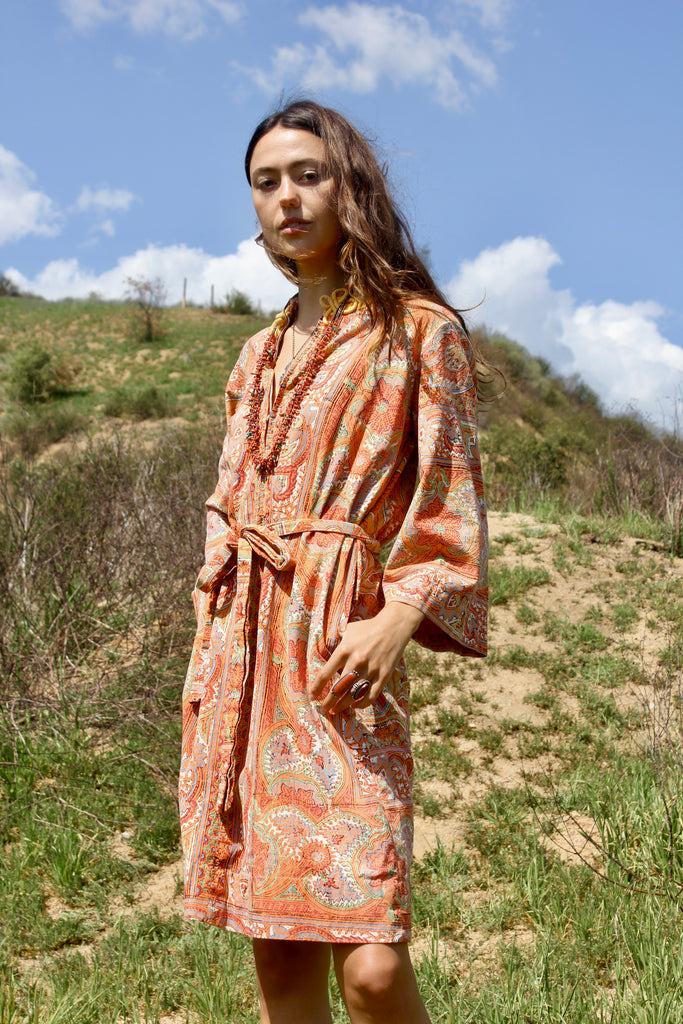 "I Magnin" 1970s Block Print Hostess Dress
Very Similar to the Ramona Rull Dresses I love so much!

The Ultimate Bohemian Hostess Dress
CIrca ~ 1970s 
Made in Pakistan
Front Zipper and Mandarine Collar 
Original Tie Belt!
Made By I Magnin Company, a San Francisco, California-based high fashion and specialty goods luxury department store.
Fine Block Printed Cotton in lovely Purple Hues 
Can Fit up to a Larger Medium (Model is a S
Measurements Coming tomorrow.