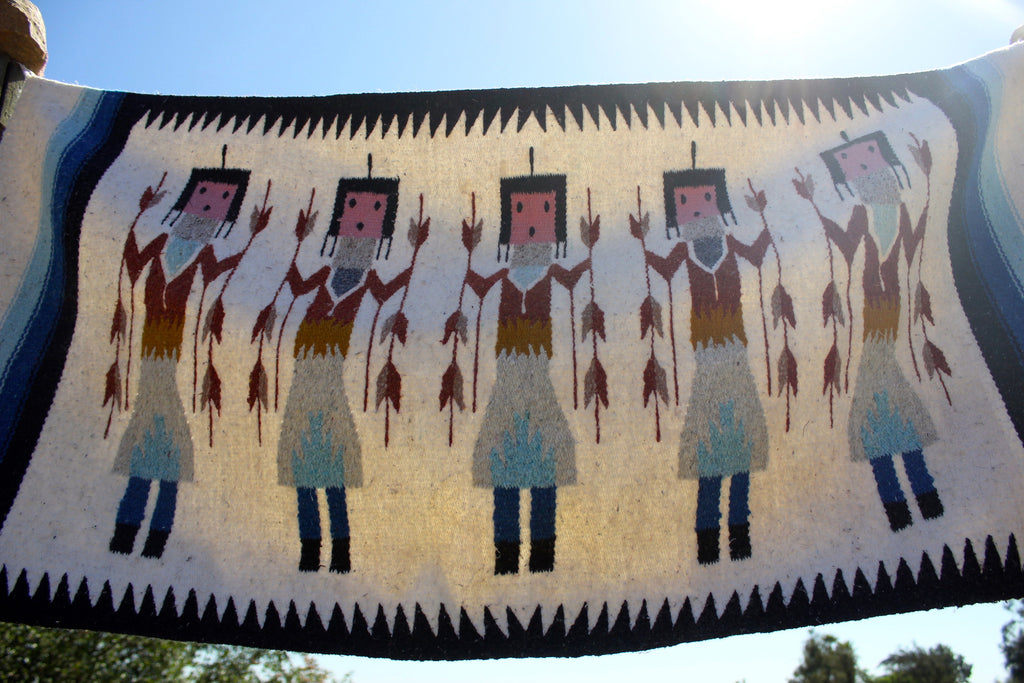 Large Vintage Native American "Yei" Wall Hanging Rug
Vintage One of a Kind Hand Woven Native American Weaving
Awesome and Large Navajo "Yei" Piece
Feels like Wool
Hand Woven
Can be used on the wall or as a rug.
Circa ~ 1970s
Length ~ 57 inches
Height ~ 29 inches
Very nice Vintage Condition there is a slight amount of pilling...
"Yei" (pronounced "yay") is the Navajo name for the benevolent supernatural beings who bring their healing power to medicinal ceremonies still performed today. In fact, they were first portrayed in traditional sandpainting designs created for these ceremonies, but the modern Yei rug is more of a pictorial composition, showing a row of the front- facing stylized stick figures. Between the Yeis cornstalks, feathers and arrows may appear, and a Rainbow Guardian often surrounds and protects the figures on three sides, indicating the sandpainting roots of this particular style.