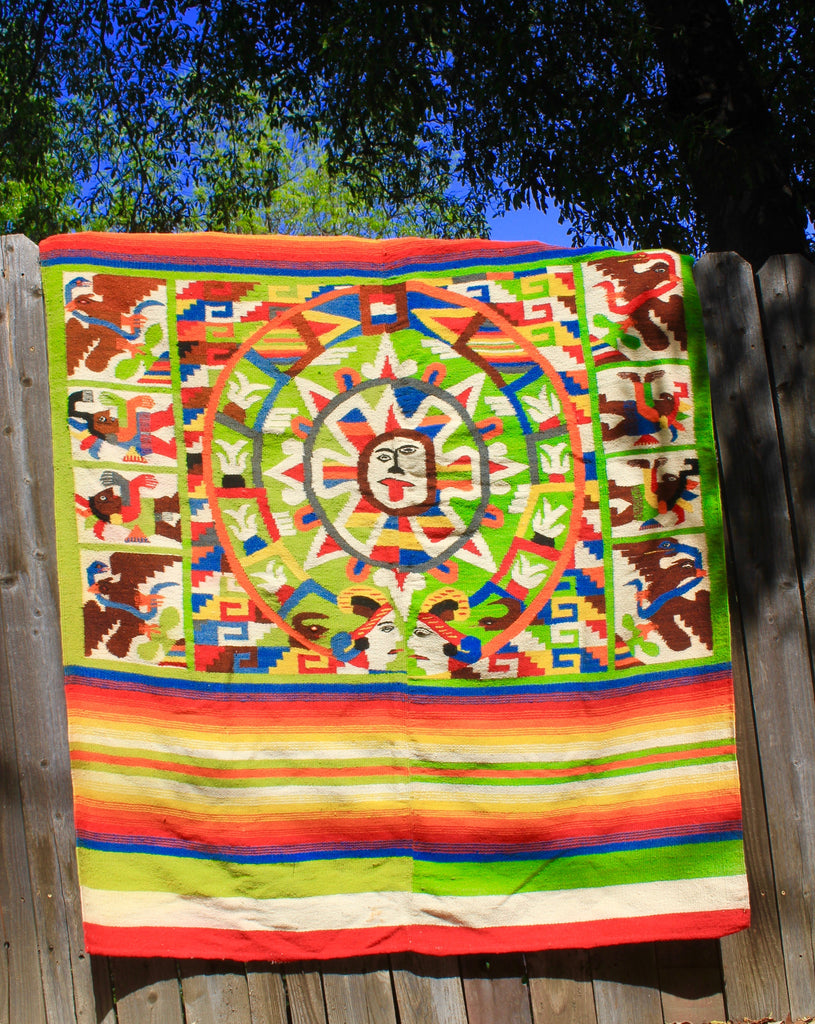 "Mayan Rainbow" 1940s Handwoven Mexican Folk Art Blanket Highly Detailed
Stunning piece of Classic Zapotec Weaving ~
1940s Mexican Blanket 
Handwoven Natural Wool 
Vibrant and Rich Dyes
Woven on a Loom
A true Collectors Piece!
Would also look gorgeous hanging from a wall. 
Classic and Vibrant unique Mayan Designs 
"Most of their weavings are done in indigenous motifs with glyphs and fretwork of the Zapotec, Mixtec and Aztec (lightning, sun, natural star, diamonds, rainfall, maize, mountains, birds, trees, rivers, to name just a few). Patterns of today may even include some Navajo design elements."
Length  ~ 80 inches 
Width ~ 60 inches 
 For it's age this piece is in incredible condition. A few light spots and slight fray on one end. See additional pictures.