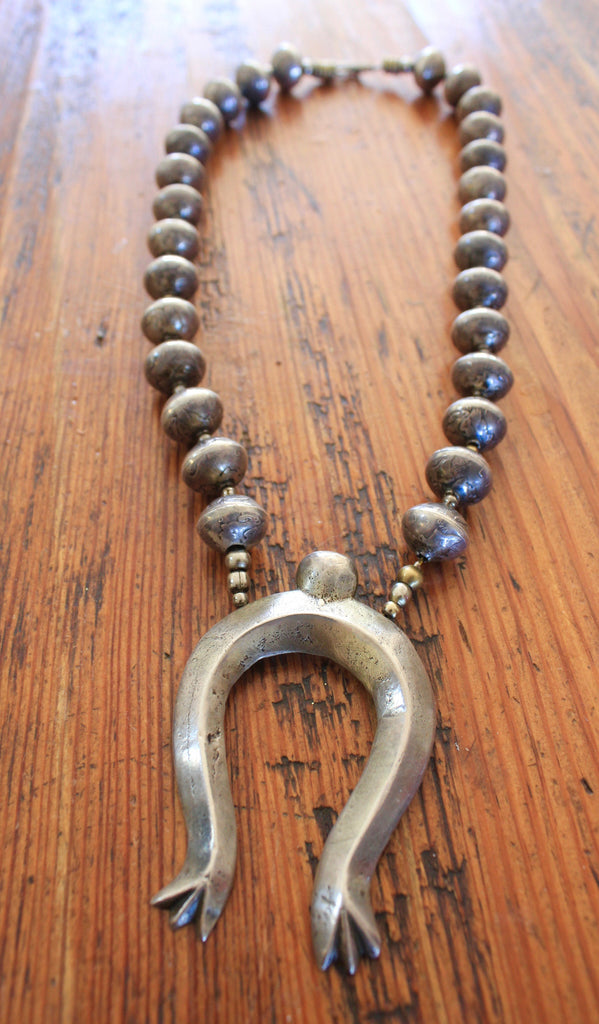 Mercury Dime Squash Blossom Heavy From the Calamity Pass Collection
What a Stunner! VERY SUBSTANTIAL PIECE!
OLD and Beautiful Mercury Dime Beads 
Huge Solid Naja
A True Collectors Piece. 
Weight ~ Coming Soon 
Length ~ 13 inches top to bottom 
Naja Size ~ 3 inches long / 2 Inches wide
Restrung and Ready for A Lot of Wear!
The Calamity Pass Collection ~ Pieces from the Personal Collection of Amy Symonds, proprietor of Calamity Pass Trading Co, Deep in the Medicine Bow Mountains of Colorado. http://www.calamitytrading.com