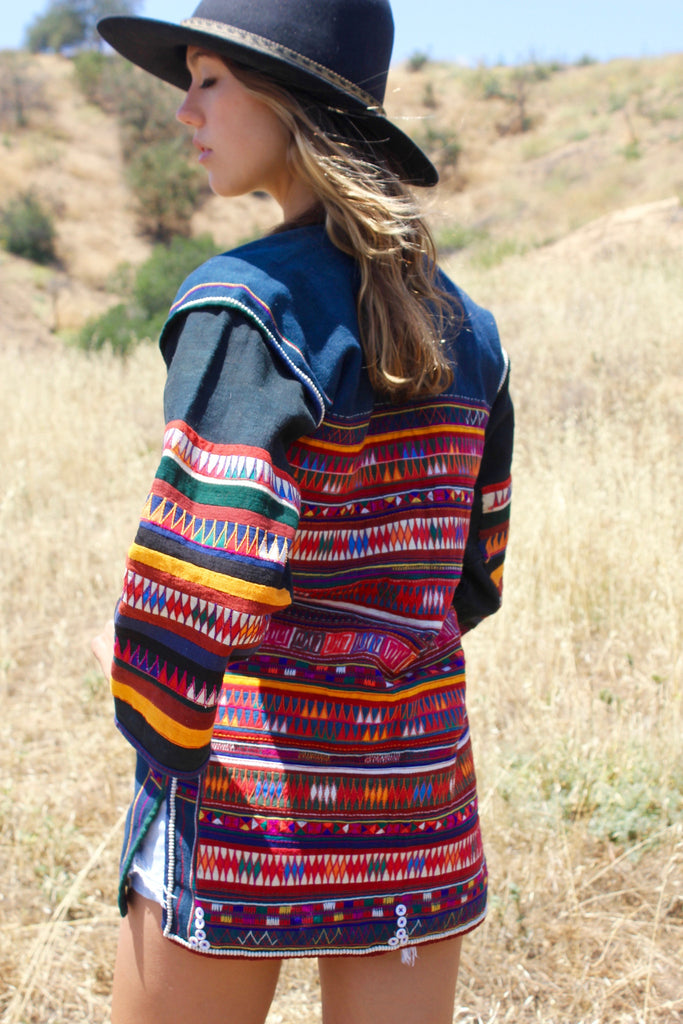 Mid Century Indigo Dyed Akha Hill Tribe Jacket
This is the Second Akha Hill Tribe Jacket I've ever had its STUNNING.
Just Purchased from a Private Collection in Santa Fe, N.M.
Stunning Piece of Folk Art from the Indigenous People of Myanmar
Handmade and Indigo Dyed Hemp
Incredibly Detailed Akha embroidery and appliqué work
Adorned with Cowry Shells 
Rare and Highly Collectable 
Best fits an XS- Small Would also Make a Gorgeous Wall Hanging
Bust ~ 18 inches arm pit to arm pit or 36 inches 
Length ~  29 inches long
Shoulders ~ 18 inches across shoulder seam to seam
Hill Tribe at it's Finest!
The Akha are one of many indigenous minorities living in Laos, Thailand, Myanmar and China, usually in the mountainous areas.