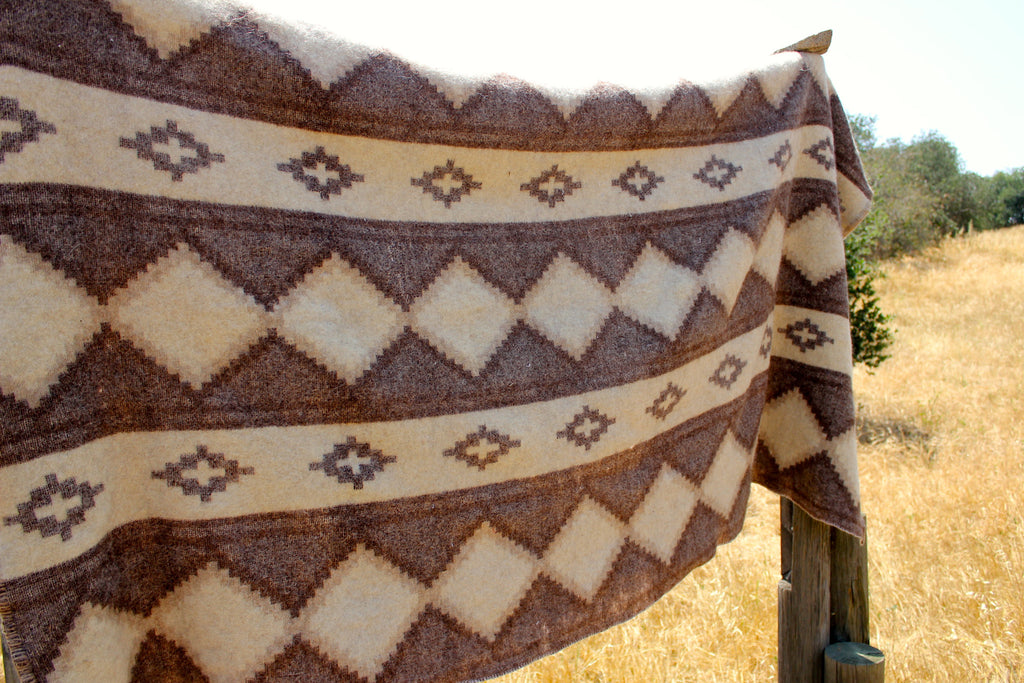 1940s Muted Native Camp Blanket
Classic and Fantastic!
Indian Camp/Trade Blanket
Beacon? Pendelton? Not sure....
Amazing Native Pattern in Muted Warm tones
Hand Whip Stitched along length 
Super Soft feels like and Alpaca Blend perhaps just wool
Thick
Outstanding and oh SO Pretty!
There are few thread bare areas as shown in the last picture but a lot of life left! Great Collectors Piece...
Length ~ 90 inches
width ~ 52 inches