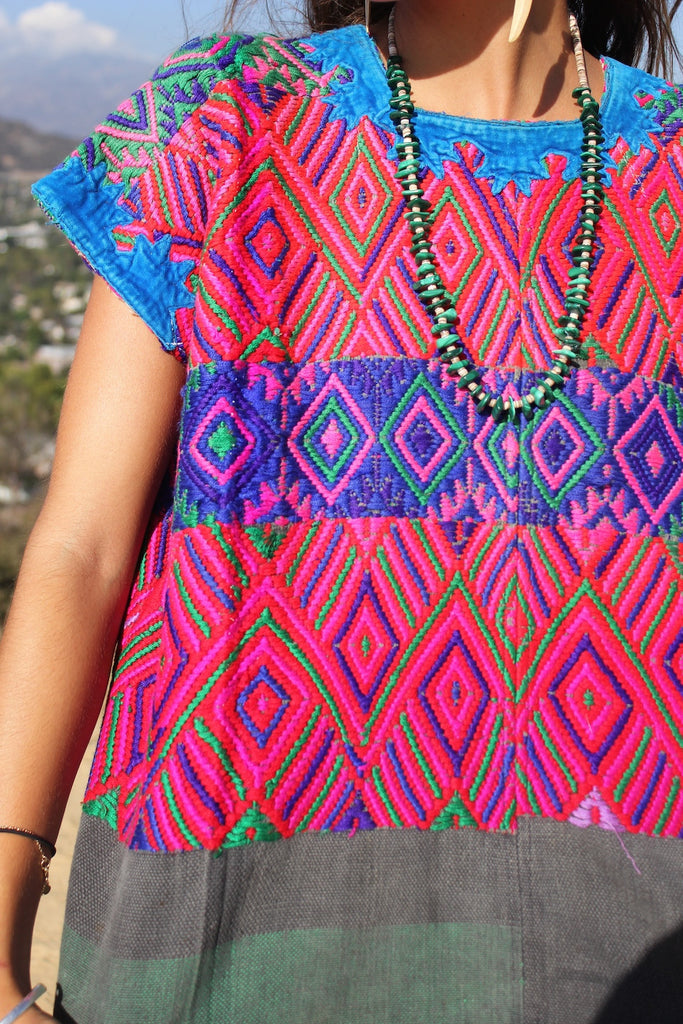 Outstanding Hand Embroidered Hand Woven Huipil Circa 1940s 1950s
This piece is Stunning!
Very Detailed and Intricate
Velvet Trim
Beautiful Handwoven Folk Art...
Closed Sides 
100% Soft, thick and Handwoven Cotton 
Handmade and One of a Kind
Gorgeous...!!! Great for a cool night with cowboy boots and jeans.
Circa ~ I believe this piece is pretty early.... 40s/50s?
Excellent vintage condition. 
Size ~ One Size Fits Most!
Width ~ 25 inches edge to edge or 50 total approx
Length ~ 24 inches