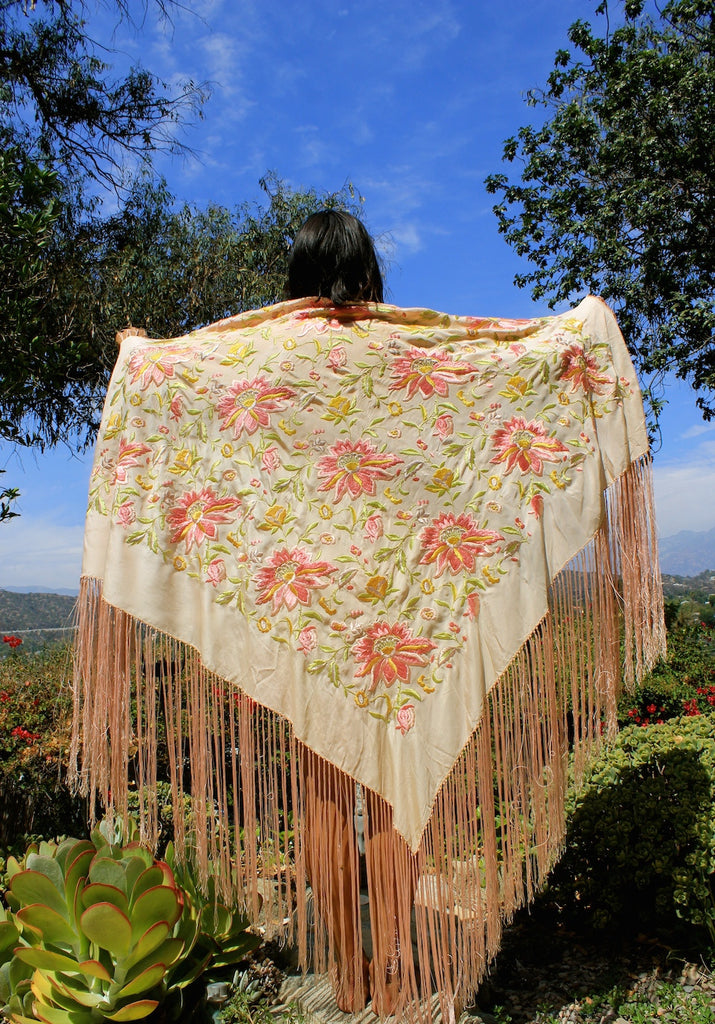 Exquisite Hand Embroidered Gypsy Piano Shawl
LOVELY!
1920s Silk Piano Shawl
Detailed Beautiful Hand Embroidered Flowers
GORGEOUS!
Hand Embroidered Flowers in Silk Thread
Petal Pink Silk
INTRICATE Hand Tied Fringe 
Handmade
Great to throw over a bed or hang on the wall as well!
LOVE!
EXCELLENT VINTAGE CONDITION considering age there is one spot and repair about the size of a pencil eraser I am happy to send photos.
Size ~ 51 inches Square
Hand Tied Fringe ~ 17 inches long