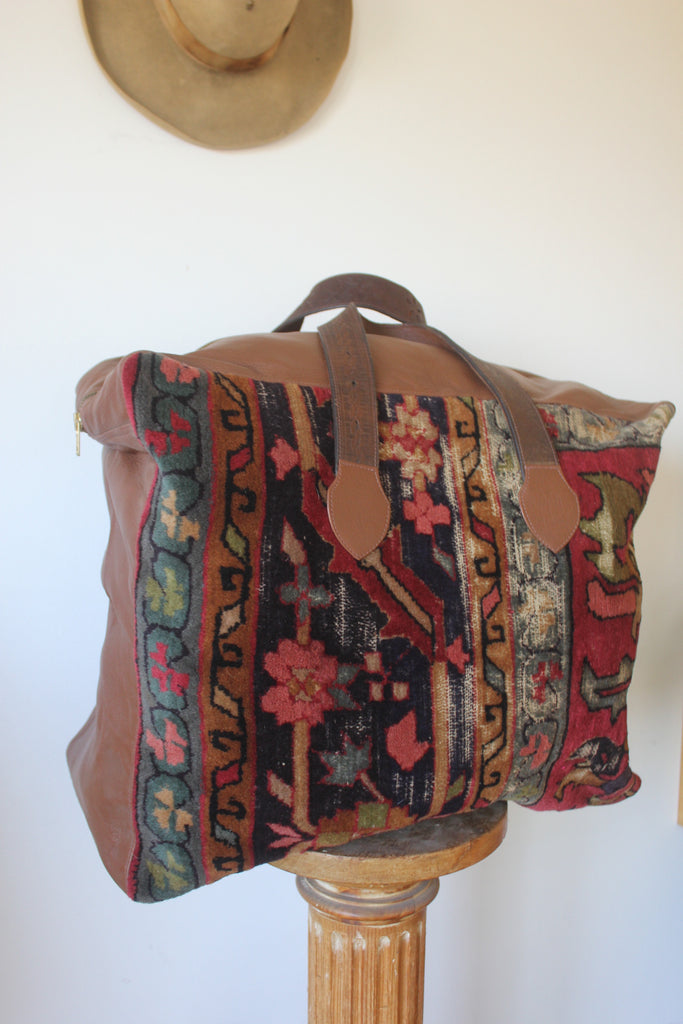 "TAOS LUXE" Giant Honeywood Handmade Antique Carpet Bag
The Luxe De Ville... 

This is a GIANT One-of_A-Kind Luxury Piece. 
Antique Textile Front
Native American sourced Elk Skin sides and back
Vintage tooled Belt Handles
Height ~ 19 inches 
Length ~ 24 inches 
Width ~ 11 inches 
All Bags are one-of-a-kind and different texiles will be used. Preorder will give the customer priority pick for bags that will be finished end of the month. There will be different patterns and colors but ALL will be one of a kind and amazing!