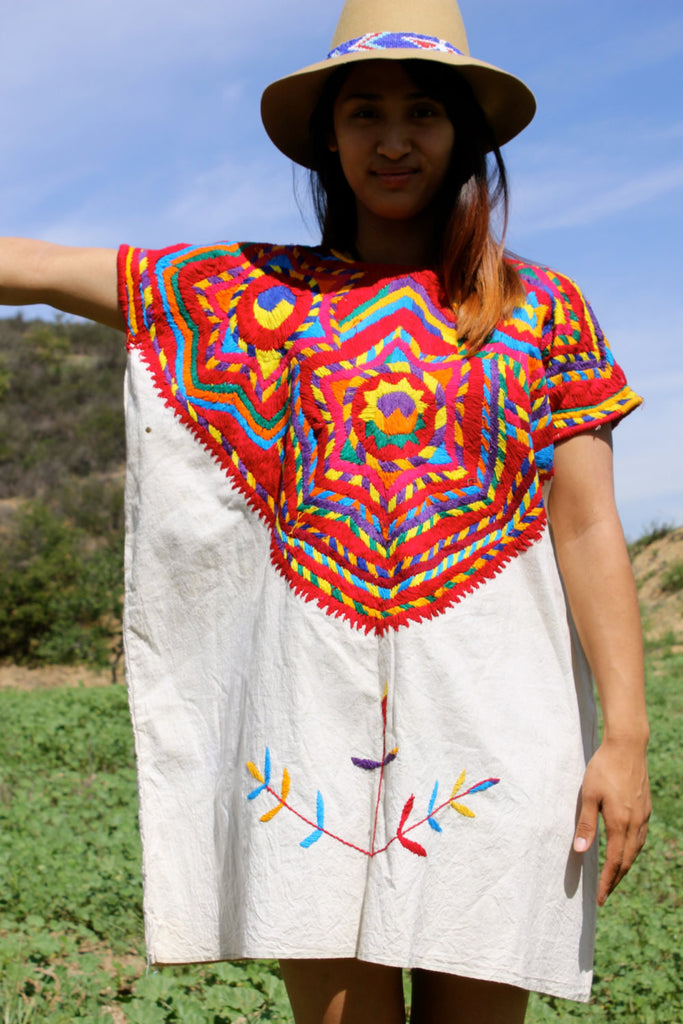 San Mateo Hand Embroidered Huipil! Beautiful
Another AMAZING 
From San Mateo
Look at the work on this piece!
It makes me CRAZY!
Rich Colors and Dense Ethnic Designs
Hand Embroidery COVERS the piece front and back (must have taken Months to finish this piece!)
100% HANDWOVEN Cotton 
Handmade 
Beautiful!
Circa ~ 1960s/1970s
Excellent Vintage condition… There is yellowing on the lower part of this piece I am working on it!
Size ~ One Size Fits Most
Width ~ 29 inches (seam to seam or approx total)
Length ~ 33 inches