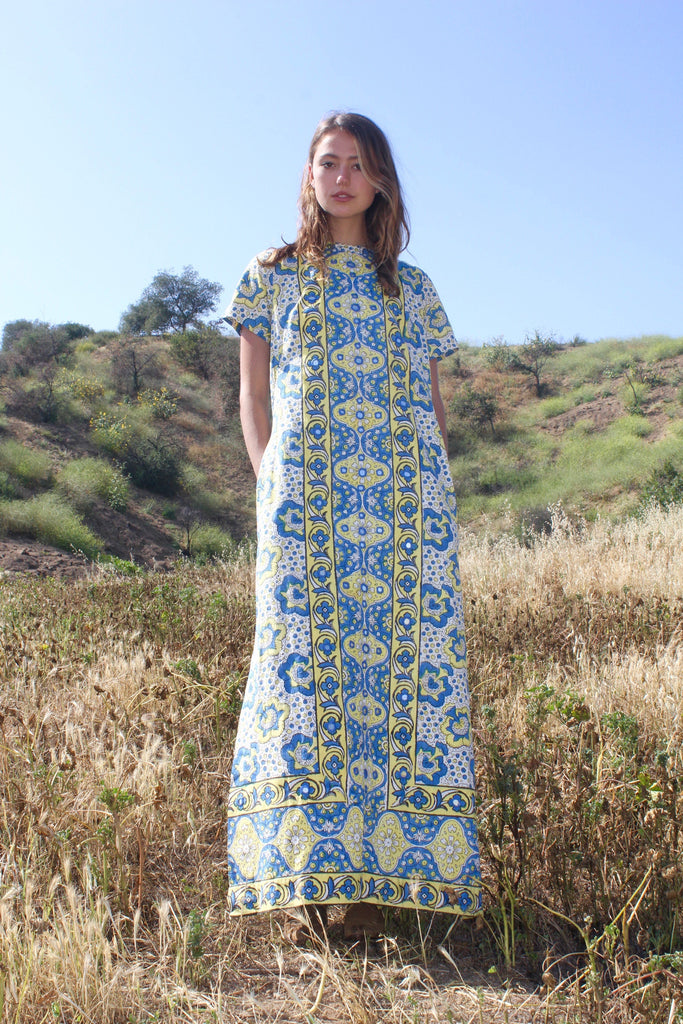 "Sand and Sea" Vintage Ramona Rull Maxi Block Print Maxi Dress
Love the Color Combination on this One!
Ramona Rull Block Print Maxi Dress 
Mirror Details
Pockets!
Circa 1970s 
Perfect for Spring/Summer
Bust ~ 20 inches underarm to underarm 
Length ~ 57 inches 
Hips  ~ 23 inches across or 46 total 
Very Nice Vintage Condition!