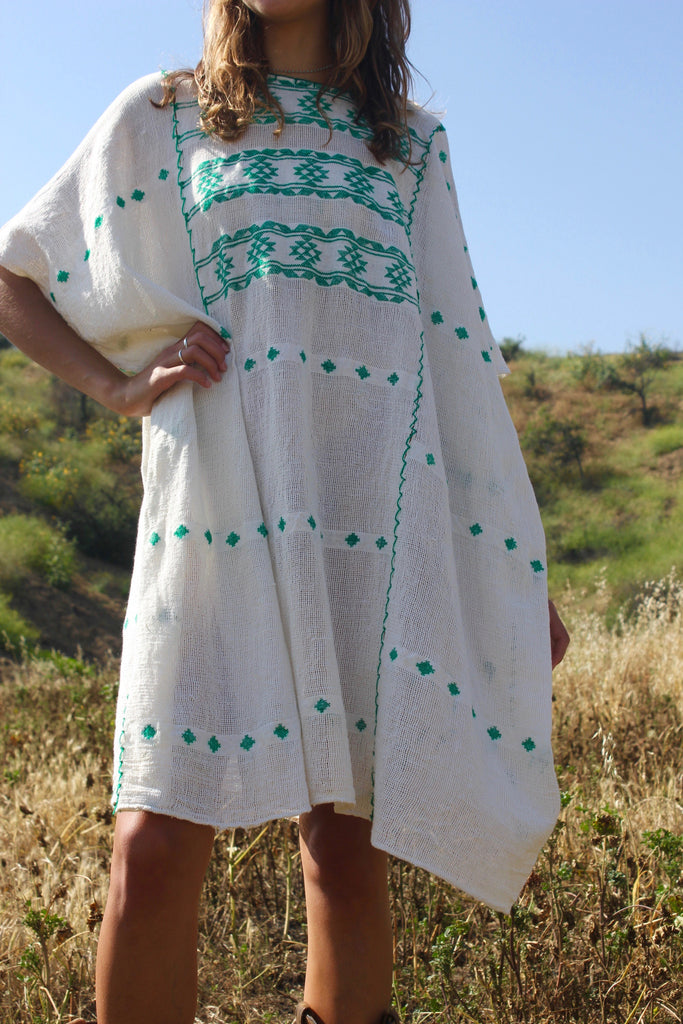 "Siesta Key" Vintage Handwoven Mexican Huipil Tunic
Gorgeous Piece of Folk Art!
Semi Sheer Handwoven Natural Cotton
Native woven Pattern
Whip Stitched Seams 
Circa ~ 1970s
One-of-A-Kind
One Size fits Most!
Width  ~ 36 inches across under arm to underarm or 72 total
Length ~ 37 Inches 
Great Summer Cover Up!