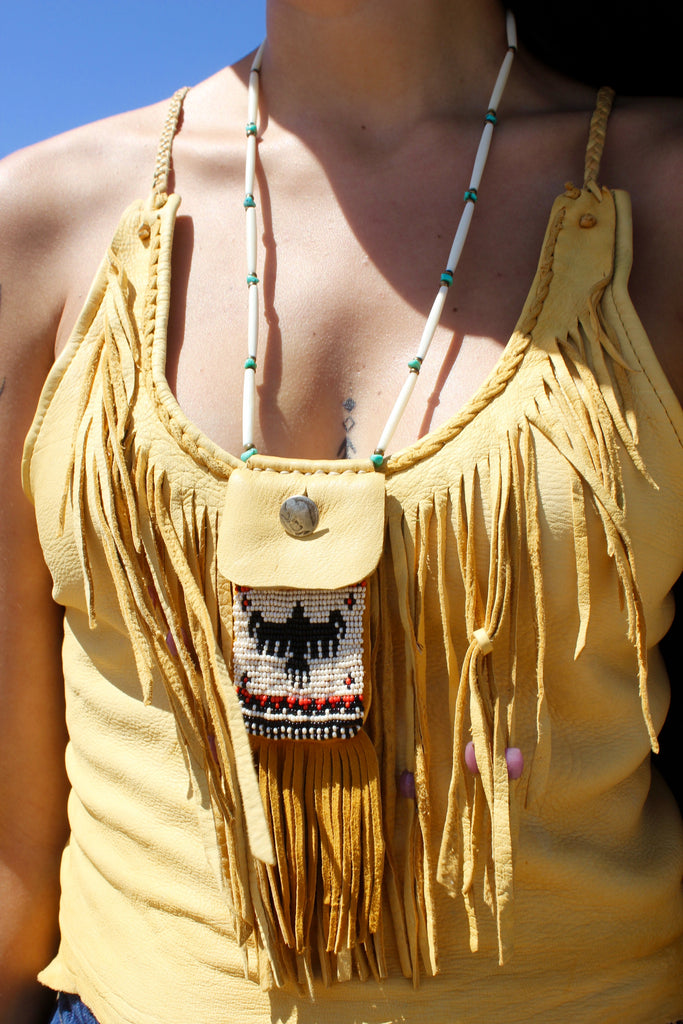 Stormie Hand Beaded "Thunderbird Medicine" Deerskin Pouch
Thunderbird Medicine Pouch blessing: Your prayers are being answered soar to new heights.
Handmade and One of a Kind
Extremely Detailed and Yummy
material: handmade pouch with cream, black, red, turquoise glass seed beads, turquoise gemstone, white pipe bone, gold leather.
size: 40" length includes fringe, 2" width.
Artist: Crying Bear