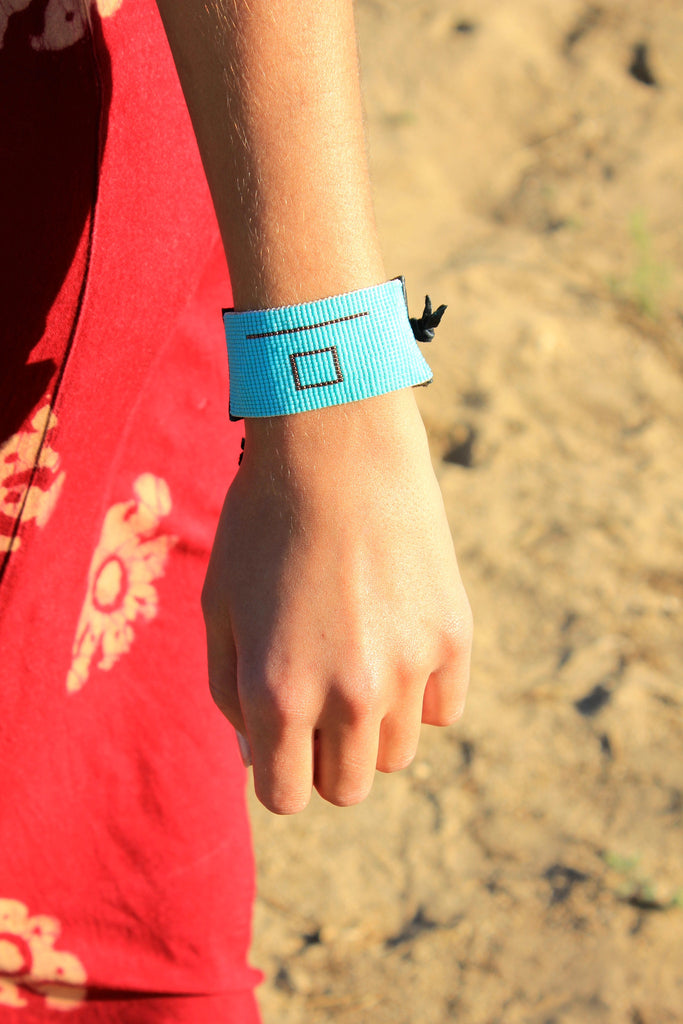 Stormie's "Meditation in a Higher Vibration"
Turquoise and Cooper glass beads
Old Indian Head Copper Button
Leather
Beaded by Stormie
Hand Beaded on a traditional Native American Loom
Beaded with intention and One of a Kind
Her pieces are spiritual, highly collectible and generally contain Native American symbols.
Stormie is a master beader. Pueblo Tribe Member and a resident of Highland Park. Collected by many far and wide...