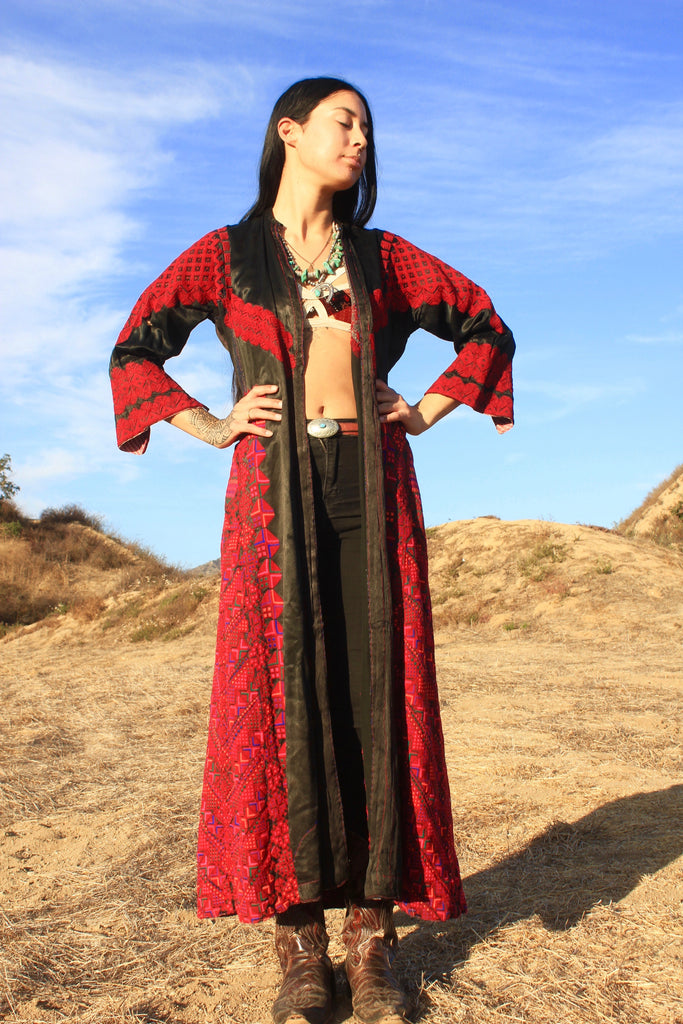 STUNNING Bedouin Silk Charmeuse Open Front Robe
WOW. Speechless.....
One of the most beautiful pieces I've ever seen 
The Embroidery on this piece is unbelievable!
Rich Thick Silk Charmeuse 
Open front 
Looks very similar to a rare Syrian Piece I own and cherish
Not sure of the age but I would guess 30s/40s
There are a few repairs but in VERY good condition considering.