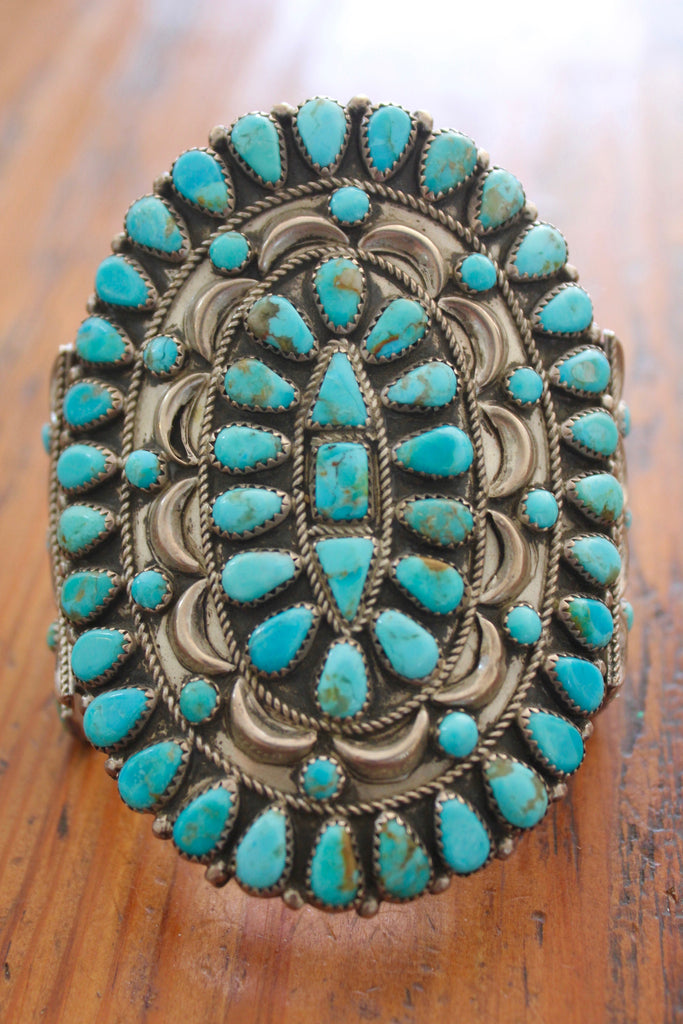 STUNNING Old Pawn Native American Turquoise Cluster Cuff
STUNNING!
Old Pawn Era Native American Cluster Cuff 
Beautiful work and Detailing
80 natural Turquoise pieces
Circa ~ 1950s -1970s 
Signed JJP / Sterling
Maker ~ Most likely Navajo might be Zuni
Height ~ 3.5 inches 
Circumference 6 3/4 inches with a 1 inch opening
Excellent Vintage Condition
Size:  Inside circumference measures just over 5 1/2 inches plus there is just over an 1 1/4 inch gap, (making the inside circumference fit an approx. 6 7/8" wrist). It is just over 3 1/4" wide and weighs an impressive 107.8g.