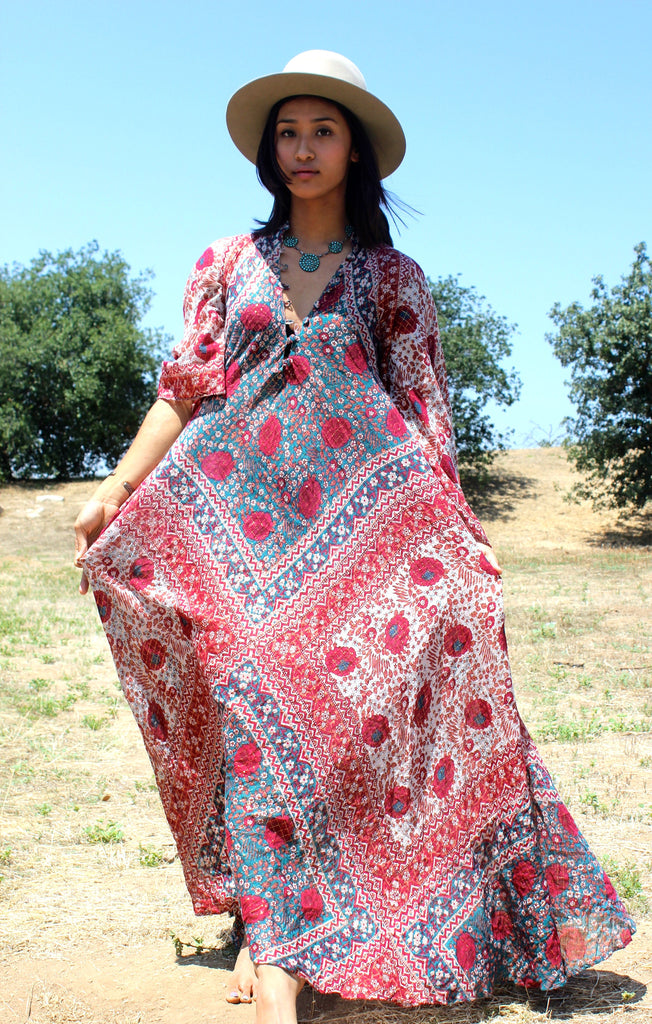 "The Bohemian Fantasy" Original 1970s Adini Sultana Maxi Dress
The ULTIMATE in Vintage Indian Bohemian Dresses
The Best of the Best....
"Sultana" by Adini for Nieman Marcus
Light as a Feather and Magical overtime you wear it. 
This dress is in Excellent Condition does not look like it has been worn
Circa ~ 1970s
Gauzy Cotton with Metallic Thread
A-line
Still has extra button inside lower seam.
One Size Fits Most 
Bust ~ 21 inches 
Length ~ 56 inches 
HEAVEN!