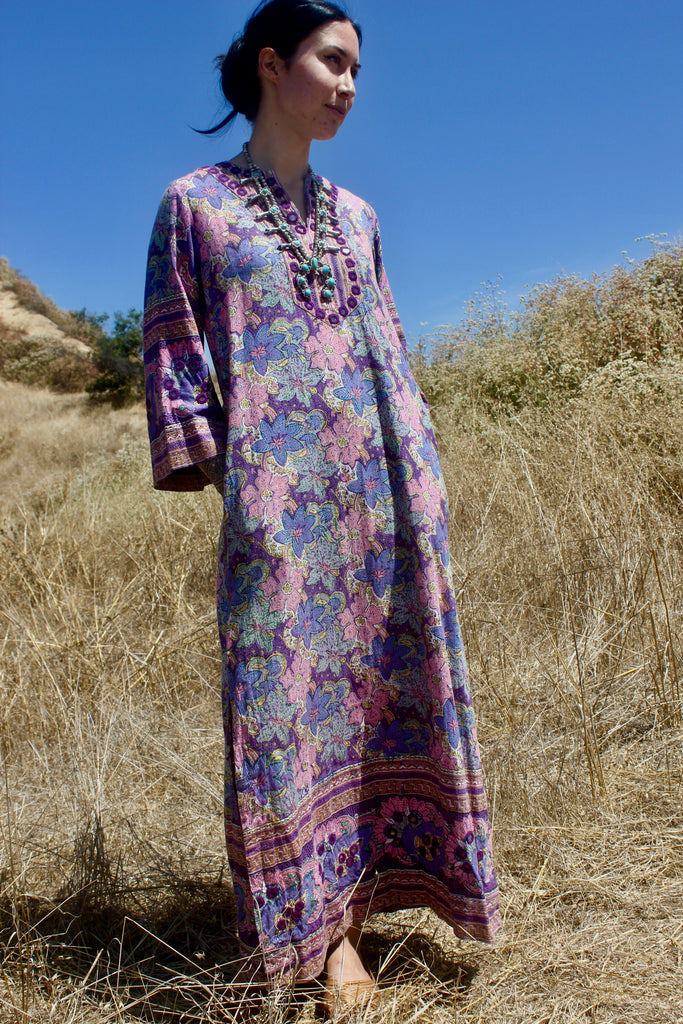 "The Bohemian Hostess" 1970s Block Print Mirrored Maxi Dress
Just Beautiful!
Very Similar to the Ramona Rull I love so much!
The Ultimate Bohemian Hostess Dress
CIrca ~ 1970s 
Made in Pakistan
Hand sewn Mirrored Details
Fine Block Printed Cotton in lovely Purple Hues 
This is truly a Stunning Dress.
Can Fit up to a Larger Medium (Model is a Small)
Bust ~ 19 inches 
Waist ~ 20 inches across 
Hips ~ 21.5 inches across or 43 total approx
Length ~ 55 inches 
Excellent Vintage Condition
Back Zipper and Pockets!