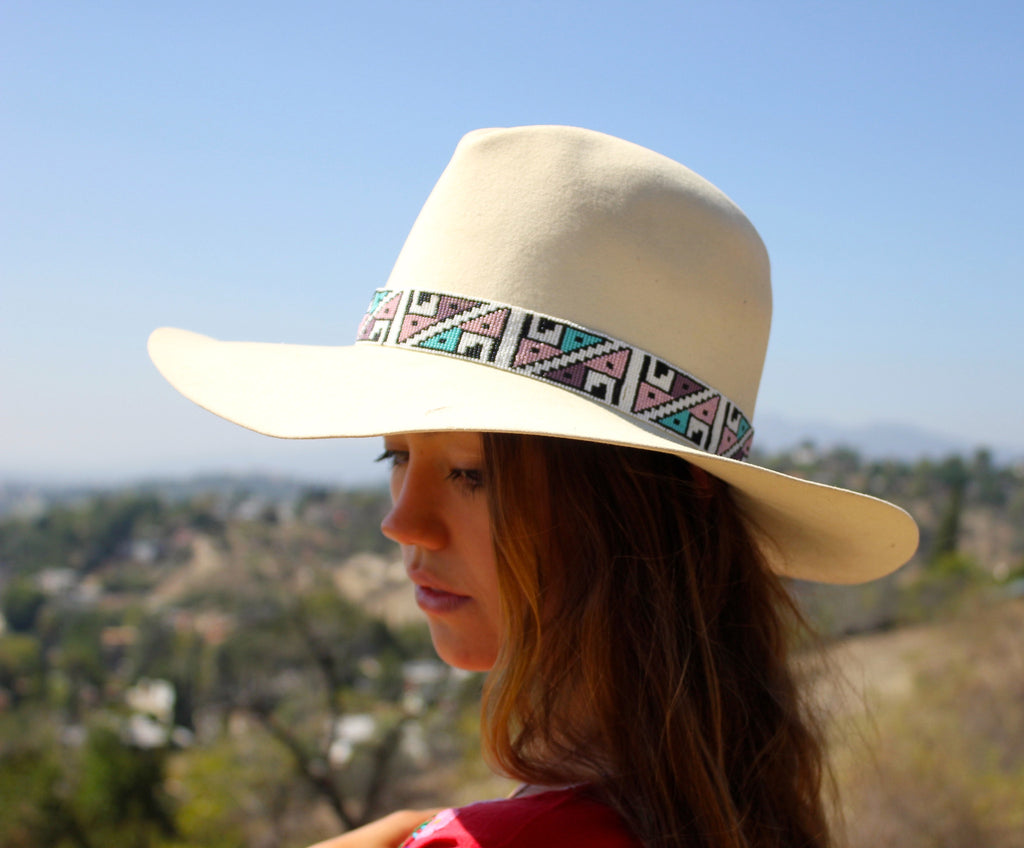 The "Lady Bird" Vintage hand Shaped Beaver Hat
Vintage Customized Beaver Hat
Light Cream Beaver Perfect for Fall!
Perfect for a Day at the Market or a Festival!
Please note this hat is Vintage and has some road wear (which we think adds to character and style). There is a tiny cut in the felt can be seen in the last photo.
Size ~ Small
This hat is approx 22 inches around the inside or approx Size 6 7/8 or a 7 depending on the size of your head. 
Hand Beaded Native American Hat band Optional (additional Price)