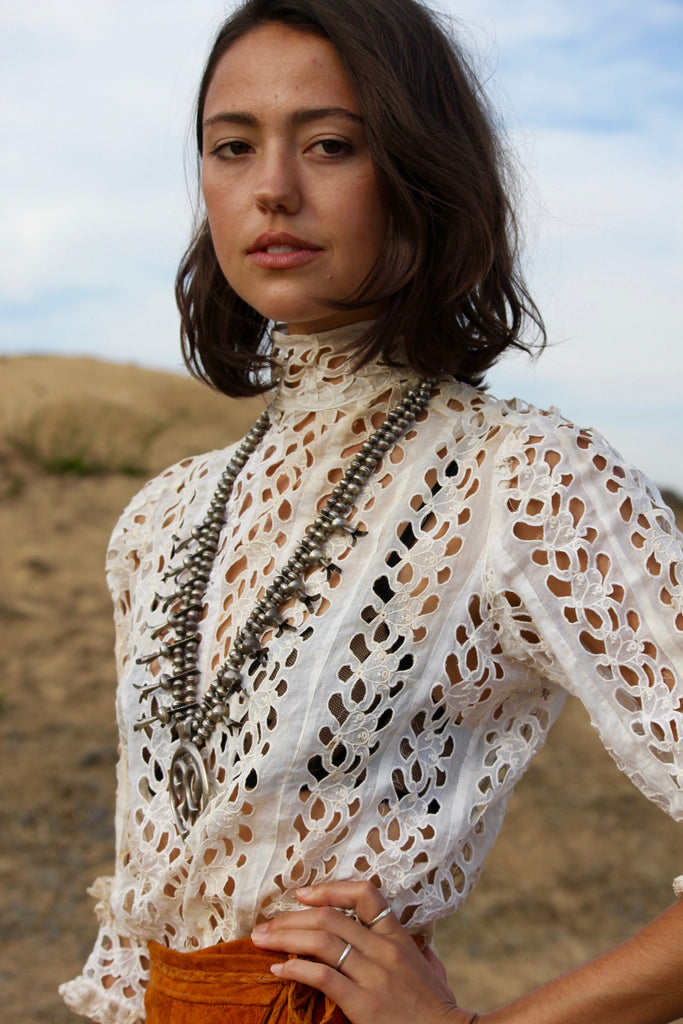 Victorian Era Open Eyelet Blouse
Perfect Victorian Blouse!
Open Eyelet Lace
High Collar 
Small Back Buttons
3/4 Sleeves with Lace trim
Slightly Cropped 
Ribbon trim around waist all the way around
Please note that there is a bit of yellowing on this piece could be soaked longer for a whiter effect. I've only worked on it briefly. 
Bust ~ 18 inches across at underarms or 36 total approx
Waist  ~ 14 inches or 28 total approx
Length ~ 18 inches 
Very nice vintage Condition...