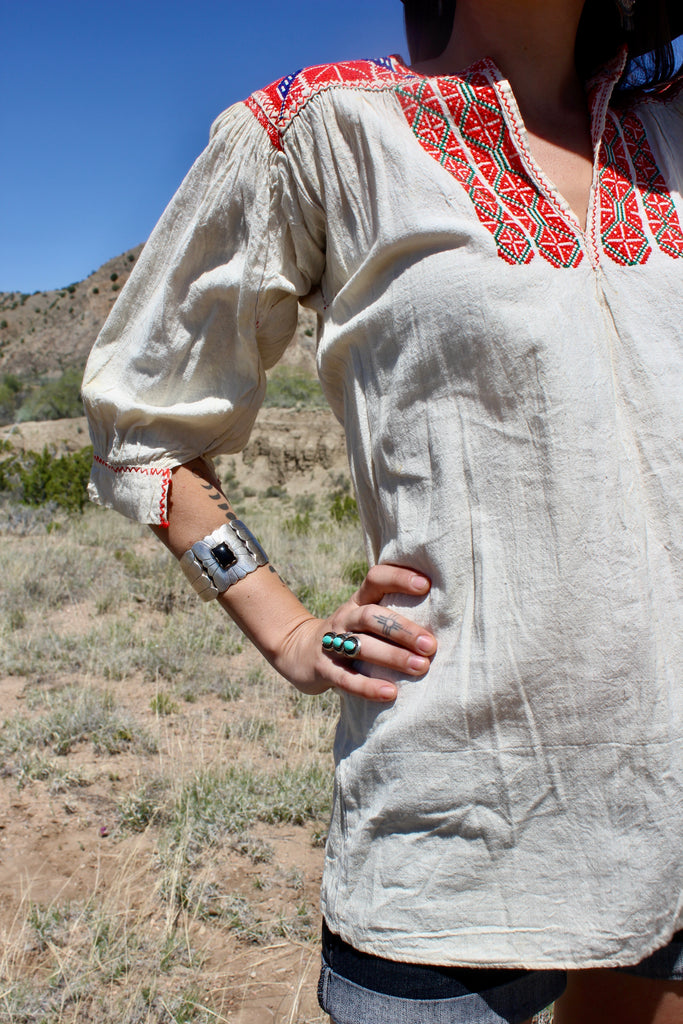 Vintage Mexican Chenteña Hand Embroidered Folk Art Blouse Circa 1960s
From my Personal Collection...
Mexican Chenteña, Oaxaca 
Vintage Handmade Mexican Folk Dress
Cross Stitched Hand Embroidered Artisan Tunic
100% Mexican Natural Cotton
Unique, Handmade and One of a Kind
Origin ~ San Vicente Coatlán, a little village in the Oaxaca region of Mexico 

Circa ~ 1960s/1970s
LOVE!

Very nice vintage condition.
Measurements Coming Soon!