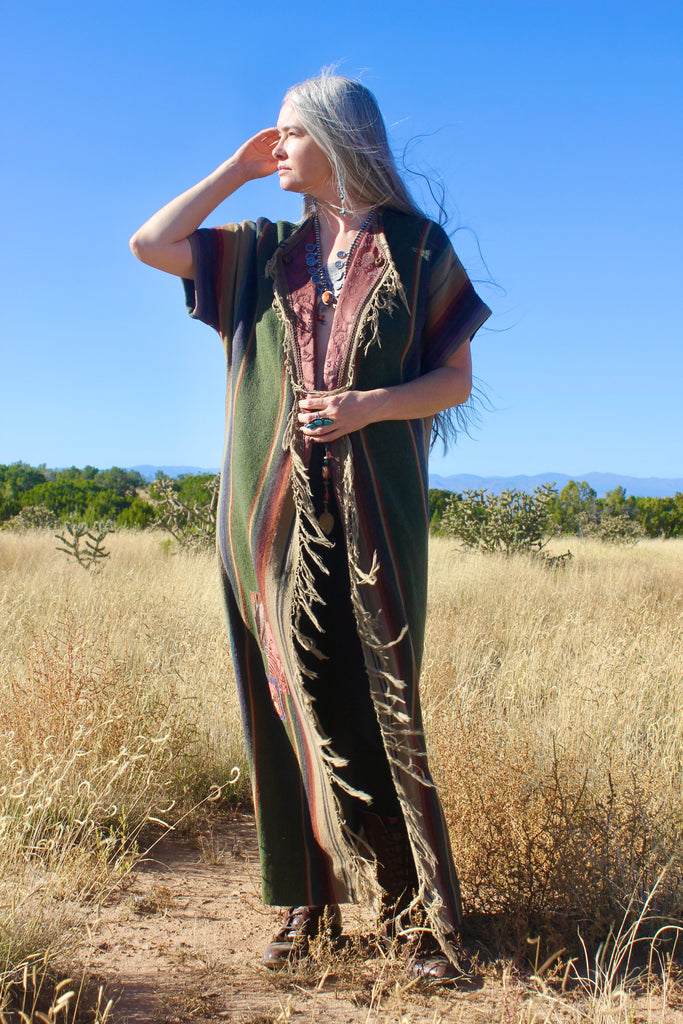 Outstanding Vintage Mexican Saltillo Serape Duster Coat
Please do Not. Purchase this piece is on.hold 
Absolutely Gorgeous!
Repurposed Vintage Mexican Saltillo Blanket 
Feels Like a Wool/Silk Blend
Textile Circa ~ 40s/50
This looks very much like a Karen Williamson piece although there is a different tag...
Amazing Details such as the textured Lapel and Hanging Bead closure.
Side Slits 
One of a Kind and Handmade 
One Size Fits Most but best fits a Medium to a Large
Underarm to Underarm ~ 22 inches across or 44 inches give or take depending how open you want to wear it 
Length ~ 59 inches.