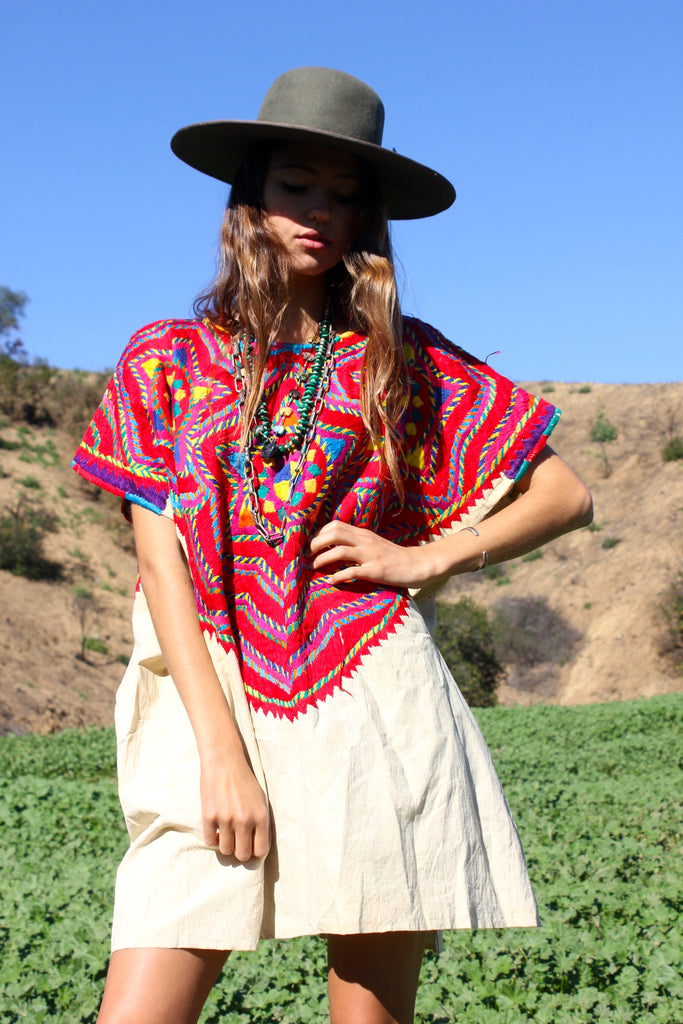 Vintage San Mateo Ixtatan Hand Embroidered Huipil
Stunning! Wearable Folk Art.
I will always love these Gorgeous Huipils from San Mateo
So much work!
Hand Embroidered and all Hand Made One-of-A-Kind
Can be worn as a mini or layered
100% Cotton
Circa ~ 1970s
Embroidery is in Excellent Condition please note there is some discoloration on the lower part of this piece. Not horrible but I will work in it!
Width ~ 30 inches across seam to seam 
Length ~ 32 inches 
Lone Hawk Hat also Avail!