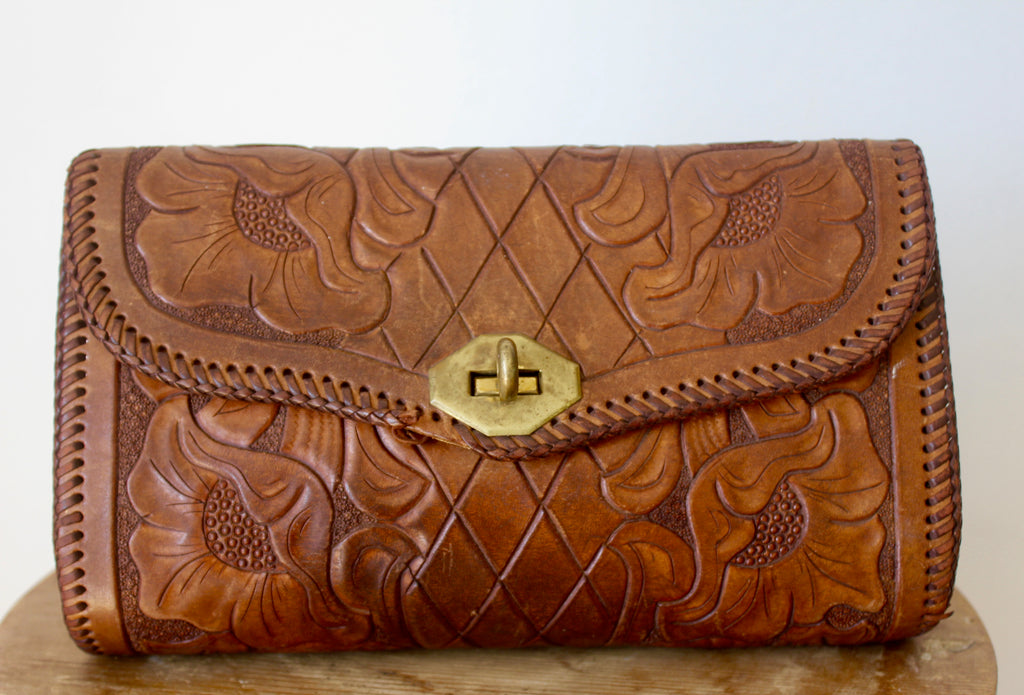 Western 1940s / 50s Hand Tooled Petite Leather Clutch
Beautiful Hand Tooling on this Sweet Clutch!
Circa ~ 1940s/50s
Petite Size
Sweet!
Length ~ 9.5 inches 
Height ~ 6 inches
Very Nice Vintage Condition please note there is a break in the whipstitching which can be seen in the photos. It is secure and has lot's of life left in this cutie!